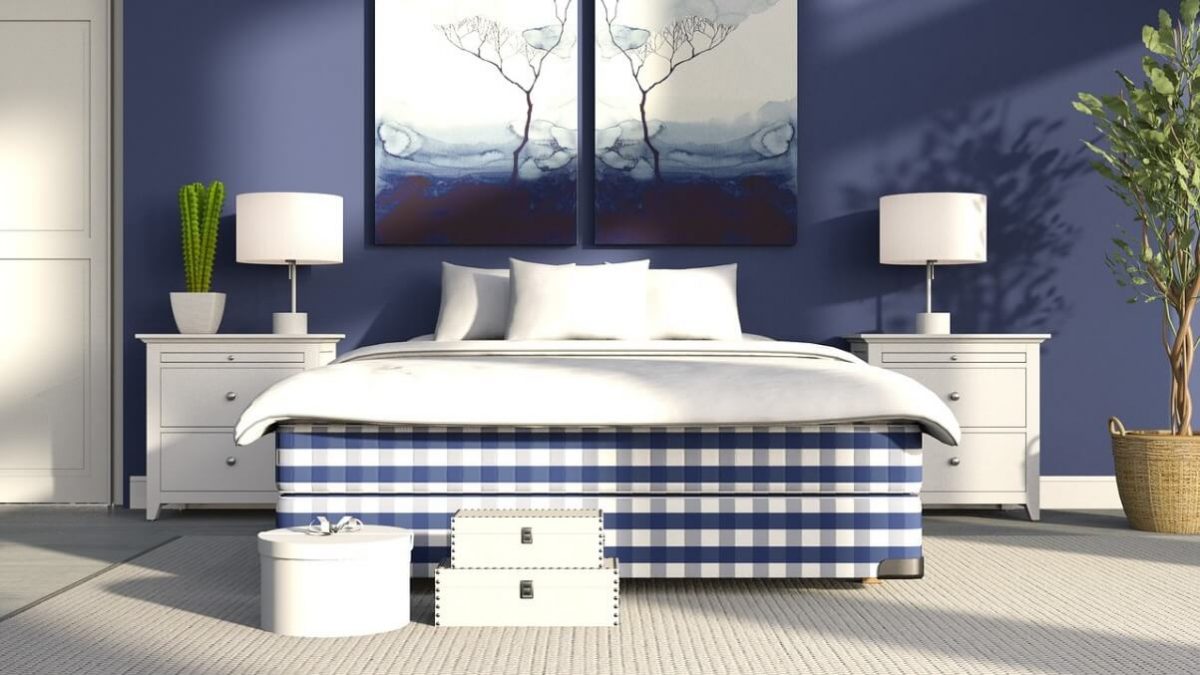 A Little Secret about The Ideal Bedroom Colour
admin, February 15, 2021
3 min

read
639
Who does not want to have a good night's sleep? But it might be so that you are apparently treading on the way to being insomniac, making you almost clueless about what could exactly be wrong with your sleep! Well, did you know that the ideal colour of your bedroom can have a direct influence on how well or bad you sleep? Let's have a check on how this happens…
Sleeps and Experts
A group of sleep experts has pointed that in the retina of our eyes, there remains a special receptors, known as ganglion cells. They 'feed' messages and information deep into the brain, thus controlling the interaction between light, sleep, as well as wakefulness. And these ganglion cells are particularly sensitive to certain colours, such as the shades of blue.
The Facts and The Truth
Want to sleep tight? Then changing the ideal bedroom colour walls could be a welcome solution. Look at the following facts…
Various survey's proof that shades of blue help reduce blood pressure and even slow down heart rate. It also has a calming, soothing effect on mind. So people sleeping in blue rooms are reported to enjoy maximum sleeping period- almost 8 hours. No wonder they wake up feeling happy and positive.
Rooms coloured in shades of yellow and light green are also close contenders in this regard. Those sleeping in such rooms are reported to clock up about 7 hours 40 minutes of peaceful slumber.
On the other hand, purple is considered to be the worst shade for bedrooms, offering just about 6 hours of sleep per night. Purple, as a ideal bedroom colour, can be extremely stimulating for nerves, thus stirring up creativity and cutting on the nightly hours of rest. In fact, sleeping in a purple room tend to promote nightmares and/ or vivid dreams, making the sleeper more tired in the morning.
Though 'neutral' shades of beige and Gray have become the latest trends in room decor, the experts from leading Painting and Decorating companies suggest that these shades can be tad depressing and dreary for bedrooms.
Sleep Hours and Colours
Let's have a look at how much sleep each colour gives to you, as the reports from different surveys suggest.
Sleeping in a blue room gives about 7 hrs 52mins of slumber on an average.
Sleeping in a Yellow room gives about 7 hrs 40mins of sleep as a standard.
Sleeping in a Green room gives about 7 hrs 36 mins of slumber on an average.
Sleeping in a silver room gives about 7 hrs 33 mins of slumber on an average.
Sleeping in an orange room gives about 7 hrs 28 mins of slumber on an average.
Sleeping in a red room typically gives about 6 hrs 58 mins of sleep.
Sleeping in a Gold room gives about 6 hrs 43 mins of slumber on an average.
Sleeping in a grey room gives about 6 hrs 12 mins of slumber on an average.
Sleeping in a brown room gives about 6 hrs 05 mins of slumber typically.
Sleeping in a purple room gives about 7 hrs 5 hrs 56 mins of sleep on an average.
Also Read: How Sleep Can Help You to Weight Loss?
'Sleepy' Facts
As a certain study directed:
The colour of your room can also effect or affect your bedroom activities. Couples sleeping in a soothing coloured room tend to get intimate more often than those sleeping in a room painted in 'powerful' colours (say, red).
Those living in a Gray-coloured bedroom, tend to spend more time on online shopping, white on bed.
Those having more silver decor in the bedroom tend to get more motivated to exercise than ever.
No matter the shade you choose for your bedroom, make sure it goes well with your purpose of colouring it. You painting professional can be your helping hand.
Related posts