Buying a New Home in Alicante and Malaga
admin, June 22, 2021
5 min

read
784
Buying a new home is something which a lot of people dream of; it is probably one of the biggest investments in your life and carries a lot of emotional attachment.
But making the right purchase is more difficult than it sounds, this is your first time involving with a construction promotion and you want things to run smoothly? Then you must take the time to conduct proper research and evaluate your outlook.
Analyze your personal finances and asses if the offer presented to you is a right fit for your priorities.
The main challenge is figuring out the criteria for your purchase, such as price study, obtaining a mortgage loan (if you require it), choosing the right design, and tax-related expenses.
If you are looking new developments in Malaga or new homes for sale in Alicante, you've come to the right place.
Read on to know more!
Why should you choose Malaga?
There are several reasons why you would want to live in this city, which has a lot to offer to you.
The pleasant Mediterranean climate makes this one of the best temperate places in Europe, and it is ideal for leading a very healthy lifestyle in a relaxed manner and even play sports or go for a hike.
Malaga is also known for its cultural treasure, beautiful landscapes, and very kind people, it can also satisfy your varied palate with its diverse cuisine.
Regards to real estate, the most sought-after place is the "Costa del Sol" which is highlighted by its scenic wide ranges.
Also Read: 3 Important Things To Remember When Moving To A New House
Housing agencies will provide you with houses that have cozy bedrooms and rooms, that are designed to optimize the property's surface.
Furthermore, homes in Estepona, Marbella, and Fuengirola have amenities like swimming pools for adults and children, parks, gyms, social clubs, and communal.
Why choosing Alicante to live in?
Alicante is one the most important places in Spain for both native people and expats.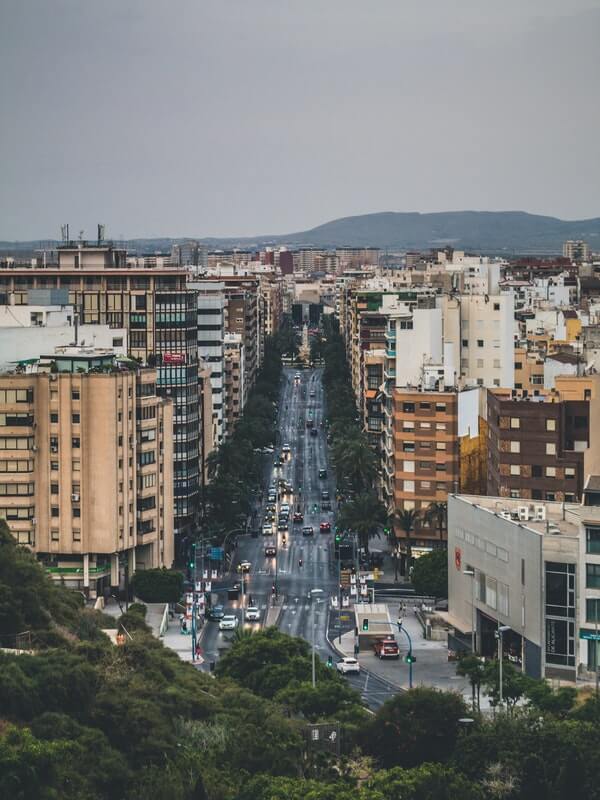 Did you know that more than 15% of the population in Alicante is made up of expats, and has a wonderful community for them?
The city offers a minimal cultural shock and it's the best place for outdoor activities. Property market is booming and many new homes for sale in Alicante are coming up. The new homes for sale in Alicante offer gorgeous views of the ocean with a gorgeous coastline.
How should you buy?
Conduct a study evaluation.
Before you invest in a project, research into whether it is an option that will be able to produce long-term capital gain is important. Also, you should know that the price you pay is the main factor to consider and plays an important role in appreciating the value.
Regardless of the reason why you would want to buy property, the best reasons; we sell common areas, high quality, good materials, consolidated locations, sustainable projects.
If you choose the right home project, that provides you with a property in a good location; made from environmentally friendly materials and their value will also increase over time, thereby giving you profits.
Setting your budget
The price you pay for the property is the base and the most important factor you must consider before committing to the project.
If you taking a mortgage loan, experts recommend that you figure out your monthly expenses and asses if you have sufficient income to take on the debt.
A basic rule of thumb would be that the credit you have to pay will not be more than 30% of your salary or your total family income.
Figuring out the purchase and sale.
All real estate investments will come with it a set of additional expense that is associated to it such as taxes and fiscal commitment.
Therefore, you have to review the community expense, the number of public services that will be required, and the taxes you'll have to pay each year to continue your homeownership.
Also, think about redesign and decoration expenses that you'll have to bear.
Know your promotion and trust your developer.
Before buying the house, explore the different investment opportunities that your developer offers you.
While you do that, keep in mind that, while buying a new home, you have to put yourself in the best hands possible because it is one of your most important investments.
Choose a developer that commits to a direct relationship and will give you the necessary advice at the right time to help you make a better decision.
Also Read: A Little Secret about The Ideal Bedroom Colour
They should also provide you with exceptionally designed promotions, innovative and eco-friendly designs.
Basically, just go through the website of your promoter to check all the previous and existing projects.
Advantages of buying a new home
Many new home buyers usually run into a crossroads when they are deciding what the right project is for them.
Buying a refurbished home does come with its benefits but buying a new home offers you many benefits that greatly outweigh the defects of buying a refurbished home.
Conclusion
Buying a new home can be a daunting task because it is one of the biggest investments in a person's life. There are many different aspects to buying a house. Those looking for a new house should definitely invest some to conduct proper research about the place of the expenses and the community.
You should also choose the right developer who offers a wide range of options to choose from while providing you with all the essential services.
Both Malaga and Alicante are excellent options for your new home. The new developments in Malaga make it even better for residential purposes and are sure to suit your needs.
The recovering markets now provide some exceptional new houses in Alicante with a wonderful climate and some serene views.
Related posts