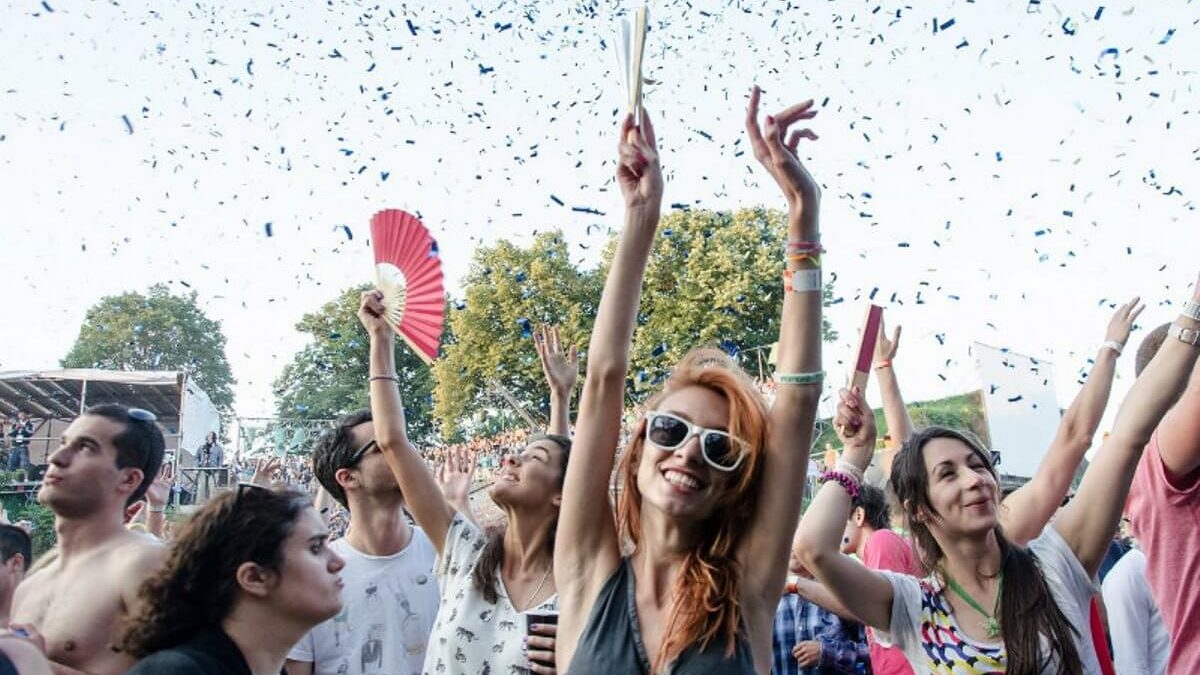 The Top 10 Music Festivals You Should Not Miss
admin, November 16, 2021
5 min

read
2531
OlpoSummertime is festival time, when thousands of people of vastly different backgrounds gather and unite in their love of music. Whether you are looking to unwind with your family for a relaxed weekend, chill out to your favourite music or full out rave with your friends, this summer definitely has a festival to satisfy your tastes and needs. Although America and the UK are traditionally perceived as the home of the top 10 music festivals, you might be surprised at the size and scope of music festivals in all parts of the world.
Here are The Top 10 Music Festivals:
#1. Donauinselfest, Vienna, Austria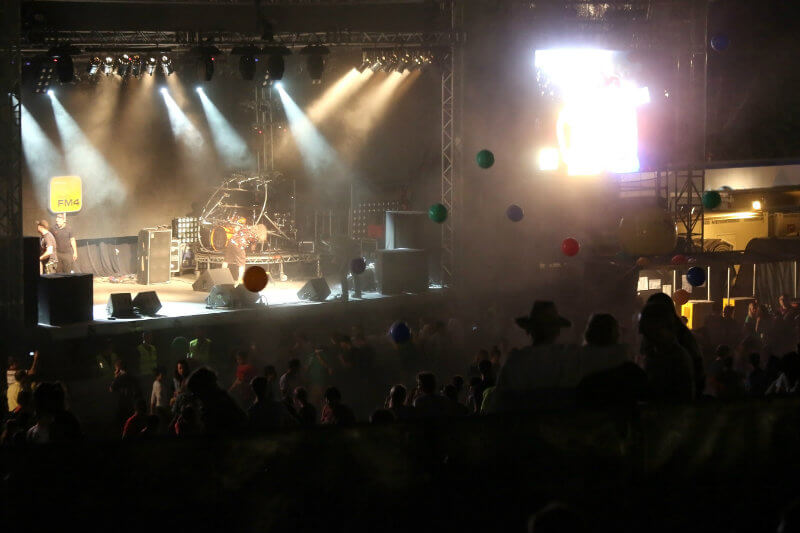 Coming in at number one on this list, Donauinselfest in Austria is the record holder as the biggest music festival in the world. Millions of people have been flocking to the 6.5 kilometer coastline of Vienna's river island on the Danube for over thirty years. Despite the fact that the lineup is often Austro-centric, and that there is little information in English about the festival, there is a large percentage of festival goers from around the world.
#2. Mawazine, Rabat, Morocco
Although relatively unknown in the Western world, Mawazine festival is the biggest festival of African music in the world. The lineup predominantly consists of artists from French-African countries, but also has world famous acts. In the past, it has been headlined by the likes of Whitney Houston, Rhianna, Lionel Ritchie and other global superstars. The attendance grows each year, and regularly has over a million festival goers during the weeklong event held in the first week of June.
#3. Coachella, California, USA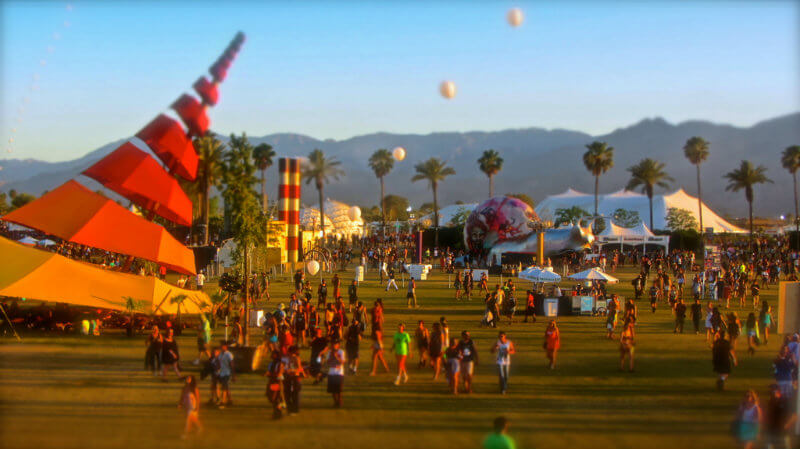 Rooted in the alternative and indie music scenes, Coachella has retained most of its original hippie and alternative vibe. It has, however, outgrown its underground status and today hosts the biggest names in music. Coachella is famous for innovative use of technology, including the 2012 holographic resurrection of 2pac. The festival has consistently sold out since 2002, and takes place in consecutive weekends in April.
#4. Rock in Rio, Rio de Janeiro, Brazil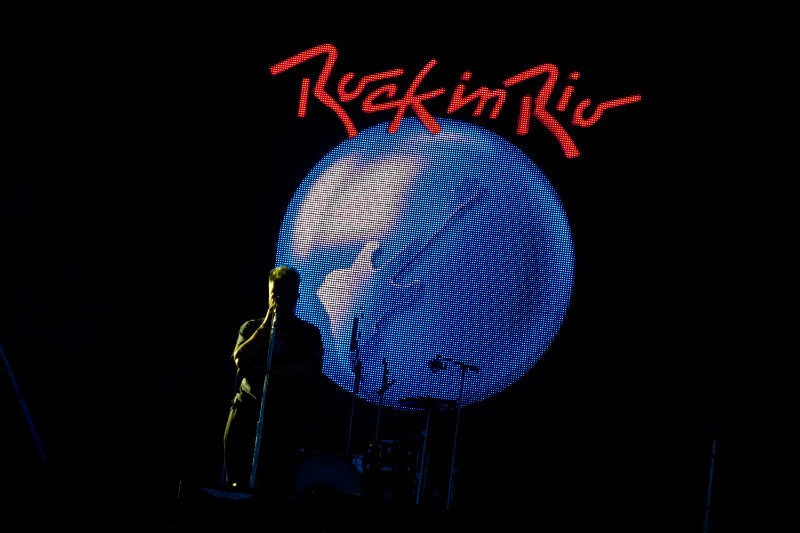 Rock in Rio is best described with one word- huge. The very first show in 1985 had an attendance of over 1.5 million, and the biggest bands in the world at the time, including Iron Maiden, Queen and AC/DC. Rock in Rio now alternates between Madrid and Lisbon during even years and Rio in odd years. With such huge headlining acts, getting your hands on tickets for this mega festival requires a lot of planning, as they are often sold out two years in advance.
#5. Sziget, Budapest, Hungary
Held in Hungary's capital, Sziget is another festival born of political unrest. Hungarian for "isand", Sziget boasts over one thousand performances during the week-long festival, starting in the first week of August. Over half of the visitors come from outside Hungary to see the most popular and skilled rock and pop bands work their magic. The Independent ranked Sziget as one of the top 5 best festivals in Europe in 2011, and it is increasingly being labeled as Europe's alternative to Burning Man.
Also Read: How The History Budapest Would Make Your Stag Do More Interesting
#6. Ultra, Miami, USA
Ultra is the top ranking EDM festival in North America, and holds the record for the fastest selling tickets. In 2014, the early bird tickets sold out in four minutes, and all of the advance tickets in an astounding twenty. This success prompted an additional three festival days to be added. And, the show has spread to seven other countries: Brazil, Japan, Argentina, Spain, Chile, Croatia and South Korea. Top artists and DJ's flock to the festival every year, and it is widely regarded as one of the best produced festivals in the world.
#7. Tomorrowland, Boom, Belgium
This Belgian festival sets the standard when it comes to throwing spectacular and outrageous electronic dance music gatherings. It has been attracting the very top DJs and EDM artists for over a decade. The 15 music stages are spectacularly colourful and are an attraction in them, boasting volcanoes, huge butterflies, gigantic disco balls and insane amounts of confetti. Tomorrowland is a feast for all the senses, and is usually an act on the last weekend of July.
#8. Paléo, Non, Switzerland
Dating back to 1976, Paléo is a limited-fund festival that is run almost exclusively by volunteers. Yet, manages to gather hundreds of thousands of visitors each year. The festival is extremely environmentally conscious, and has received many awards for being eco-friendly and promoting green sustainable values. While many big names from the music world play at the festival. Paléo strives to give new up-and-coming artists and genres exposure. Over 200 acts entertain the 200,000 or so visitors every year for five days in late July.
Also Read: 10 Fun Adventure Sports to Try This Summer
#9. Burning Man, Nevada, USA
Burning man is a week-long extravaganza that transforms the Black Rock Desert in northern Nevada into a weird and wacky makeshift metropolis and artistic commune. It was visited by a record-breaking 66,000 people last year. It begins on the last Monday in August and ends on Labour Day. The festival is much more than a concert venue; it is more like an experimental community and exercise in freedoms of expression and self-sufficiency. The name derives from the ritual burning of a huge wooden effigy, which takes place every Saturday evening.
#10. EXIT, Novi Sad, Serbia
The first Exit festival was held fifteen years ago, and was rooted in social change and activism. It was in essence a student protest against the oppressive and controlling Serbian regime at the time. Since then, it has grown into one of the most renowned and popular music festivals in Europe. Exit takes place on the ancient Petrovaradin fortress that sits on the banks of the Danube and overlooks the city of Novi Sad. Over three hundred acts a year and 8 stages means that you are sure to find something that is just right for you. Exit traditionally lasts for four days, and starts on the second Thursday of July.
Music lovers are truly spoil for choice when it comes to unique top quality music festivals. From Morocco to Hungary and Brazil to Serbia, wherever you are in the world, chances are there is a festival worth visiting near you.
Related posts