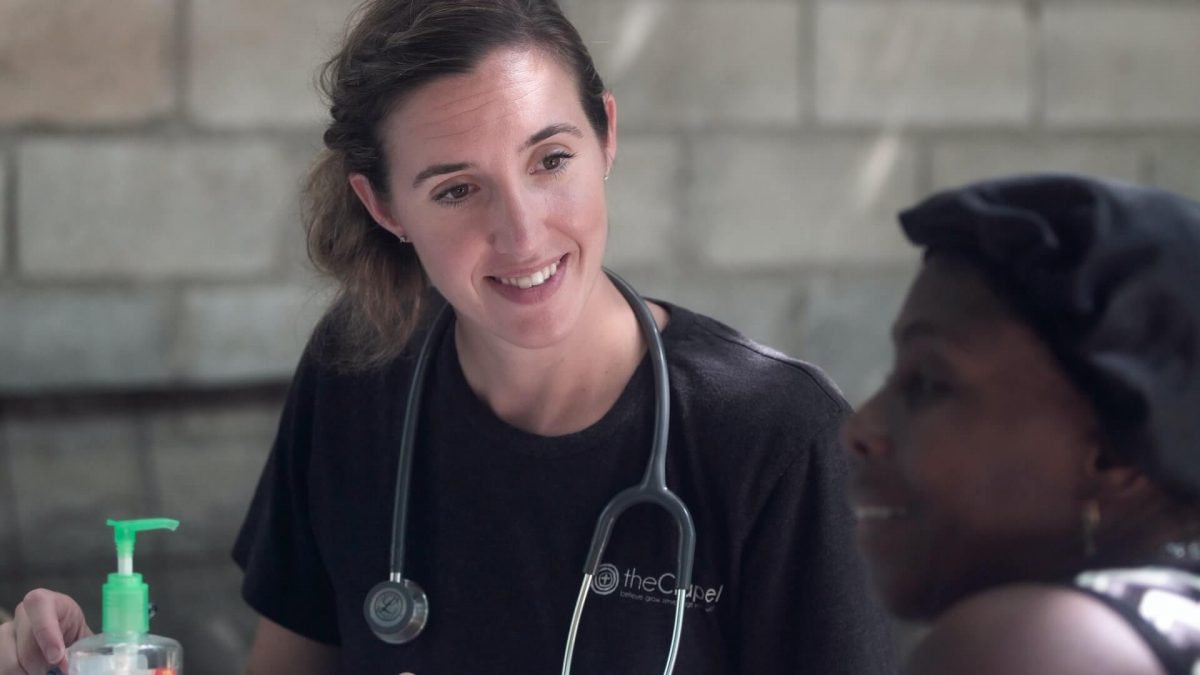 Why Nursing is a Great Career Change Choice
admin, August 27, 2021
10 min

read
2691
If you are currently working in a career that you are not satisfied with, the good news is that facilitating a career change has never been easier, even later in life. If you feel called to work in a career where you can dedicate your time to helping and being there for others, nursing is an ideal choice.
Currently, there is a shortage of nurses in the US, meaning that it's easier than ever to get support for studying to become a nurse and find work almost immediately after graduation. Nursing as a career is exciting, fast-paced, and often stressful, but it's highly rewarding and gives you the chance to be there for other people and make a difference in the world like no other.
Nurses are often the first person to care for somebody when they are injured or sick, and the care and compassion of a nurse can make all the difference to how that patient feels during some of the hardest moments of their life.
Also Read: Does It Make Sense to Pursue an Accelerated Nursing Program?
If you are getting tired of your current career and want to do something more meaningful and rewarding, here are some of the main reasons why people who changed their career to nursing made this move.
1. High Demand
When it comes to the practical side of things, the majority of people would prefer to be in a career where they don't often have to worry about finding work. One of the main things about a career in nursing is that you will always be needed wherever you go.
Nurses are always going to be necessary wherever there are people. In the US, the current shortage of nurses means that the demand is higher than ever before, making finding work a breeze once you have qualified and got your license to work as a registered nurse. Studies have found that after getting a BSN, around 90% of qualified nurses are able to find work within six months.
2. Career Progression Opportunities
If you hate the idea of feeling stuck at the same level in your career for a long time without very many opportunities to move up the career ladder, the good news is that nursing is definitely not like this. As a nurse, you will have more options than most when it comes to moving your career in the direction that you would like it to go.
Nurses can move sideways in their career and work in various different specialty areas, up into advanced nursing careers such as a nurse practitioner, or into management and leadership roles in healthcare settings. Whatever you see yourself doing in the future, the opportunities for progression and advancement in nursing are massive.
3. Education Opportunities
Changing your career to nursing has never been easier thanks to the wide range of flexible online nursing degree programs that are now available. If you want or need to continue working in your current career before facilitating a seamless change over to nursing, it's now easier than ever with distance learning programs where you won't be required to attend in-person classes and lectures to get your degree.
Online programs will still usually require you to be present in-person for getting clinical experience, but you will enjoy the added flexibility of being able to study from home at times that are more convenient for you.
In addition to this, there are several advanced degree programs available to you for online study that you can take advantage of once you are qualified as a nurse and want to progress in your career. Texas Woman's University Online Nursing Programs include programs from BSN all the way to the DNP or Doctor of Nursing Practice, the highest level of nursing degree program available. Check out the Texas Woman's University website for more information.
4. Range of Work Environments
Compared to office jobs where there is not much of a chance to get out of the current working environment, working as a nurse means that you have many opportunities to work in a wide range of settings and enjoy a lot of different experiences.
Although the majority of nurses might find work in hospitals, there are several other healthcare settings where nurses are needed, including doctor's offices, outpatient clinics, pop-up clinics, retail clinics, research facilities, prisons, schools, within the community, and many more. As a nurse, this gives you a lot of choices when it comes to deciding where you would prefer to work based on your preferences for doing your job.
If you like the idea of exciting and fast-paced work, the ER or an urgent care center might be the ideal choice for you, while research facilities might be a better option if you want to get away from the bedside and spend more time contributing to improving our understanding of certain health conditions and working on providing better treatments for patients.
5. Earning Potential
While most people who decide to get into nursing don't do it for the money, it's always nice to know that nurses earn a competitive salary alongside the high demand for these professionals and the high amount of job security on offer.
According to the US Bureau of Labor Statistics, registered nurses earn an average salary of $80k annually with some states paying significantly more than the average. And, as you progress up the career ladder in nursing, there are even more opportunities to boost your salary. Nurse practitioners, for example, earn around $30k more on average than registered nurses.
6. High Satisfaction and Reward
One of the main reasons to get into nursing is the personal satisfaction and reward that you can enjoy by knowing you are helping and making a difference to the lives of others. Despite the many practical benefits of working as a nurse, many nurses will agree that one of the main reasons they decide to get into this profession is due to the high level of satisfaction and reward that it brings.
Nurses have a highly important and very special role in the healthcare system; after all, it would not be able to function without them. Knowing that you have been a key part in the improvement of your patients brings with it a reward that nothing else can replicate.
7. How to Get Started With a Career Change to Nursing
If you have decided that a career in nursing is the right professional future for you, there are several steps that you will need to go through in order to finally get there and start working as a nurse. The route that you take will depend on a number of different factors, including your current work situation, financial situation, and how quickly you want to get into nursing.
Qualifying as a Nurse
There are several different options to consider when it comes to qualifying as a nurse. You can take training classes at community colleges to enter the profession as a licensed practical nurse or get an associate degree in nursing to start out as a registered nurse.
However, getting a BSN is perhaps the best option for anybody who wants to be able to truly make the most of their nursing career in the future. Studies have found that BSN-educated nurses tend to lead to better patient outcomes, which has led an increasing number of employers to actively look to hire nurses with this degree qualification.
Getting a BSN will typically take you four years, and there are various online programs available where you can study nursing while working in your current career. If you want to get qualified faster and have already earned a bachelor's degree in a different subject, the accelerated BSN might be a better option for you.
This program is designed for professionals who are already degree-educated and want to build on the knowledge that they already possess to qualify as a nurse. Typically, the ABSN program will take around half the time of a regular BSN program, allowing you to get your BSN and start working as a nurse much sooner.
Top Reasons to Get a BSN
Despite there being quicker options to consider when it comes to changing your career to nursing, getting a BSN is the most highly recommended option today. Not only do nurses with a BSN often find that it is easier for them to find work due to the fact that most employers are now listing this as a minimum requirement for hiring, but they will also find it easier to progress in their nursing career with many training programs and advanced degrees only accepting nurses who have completed a BSN to enroll.
In addition to this, getting a BSN is likely to become the law for nurses across the US in the future. This has already been put in place in New York State, with the BSN-in-10 legislation now requiring that all nurses who do not already have a BSN acquire one within ten years of starting work in this career. Ultimately, starting out in your nursing career with a BSN can help you avoid the need to put in extra work and face extra expenses in the future.
8. Is Online Study the Best Option for Aspiring Nurses?
If you want to change your career to nursing, there are many reasons why online degree programs could be the best option for you. On the other hand, some might benefit more from studying nursing in a traditional setting on-campus with the option to go to classes and meet with other students in person.
There is no right or wrong choice and ultimately it is down to what you are going to prefer and what you feel is going to have the best impact on both your career and personal life. Online study is often chosen as an option by those who want to change their career to nursing while they are working full time. Some of the main benefits of studying online to change your career to nursing include:
Continue Working
For career changers, it might not always be viable to quit their job or cut down their hours significantly in order to free up time to attend lectures and classes in a traditional college setting. Online study, on the other hand, offers programs where you get to decide the best time of day for you to study nursing.
This makes it much easier to fit around your current career, allowing you to change your career to nursing without having to earn significantly less in the meantime.
Save Money
Along with a reduced risk of losing a lot of income while you are studying to facilitate your nursing career change, getting your BSN online can also help you save money in other areas. Although you will usually expect to pay around the same amount for tuition whether you are studying online or on campus, online study will usually always win as the least costly option of the two overall.
This is because when you are studying from home, you don't have to worry about certain regular expenses such as the cost of commuting to classes. In addition, online study means that you can access programs from nursing schools that might have been very expensive to study at if you needed to move to the area to get your degree.
Improve Your Skills
Studying to become a nurse with an online degree program can also help you by putting you in a position where you will need to work on developing certain transferable skills that you are going to need later on in your career as a nurse.
Also Read: 10 Ways to Get the Most Out of Your MBA Program
For example, nurses need to be highly skilled at time management and prioritizing their time; something that you are definitely going to get a lot of practice in when you are juggling working full-time with studying. Your communication skills will also likely improve as you get more practice communicating online with your peers and professors.
Many people will work in more than one career throughout their lives. If you feel that you have outgrown your current career and want to do something more meaningful, a career change to nursing could be the right step for you.
Related posts