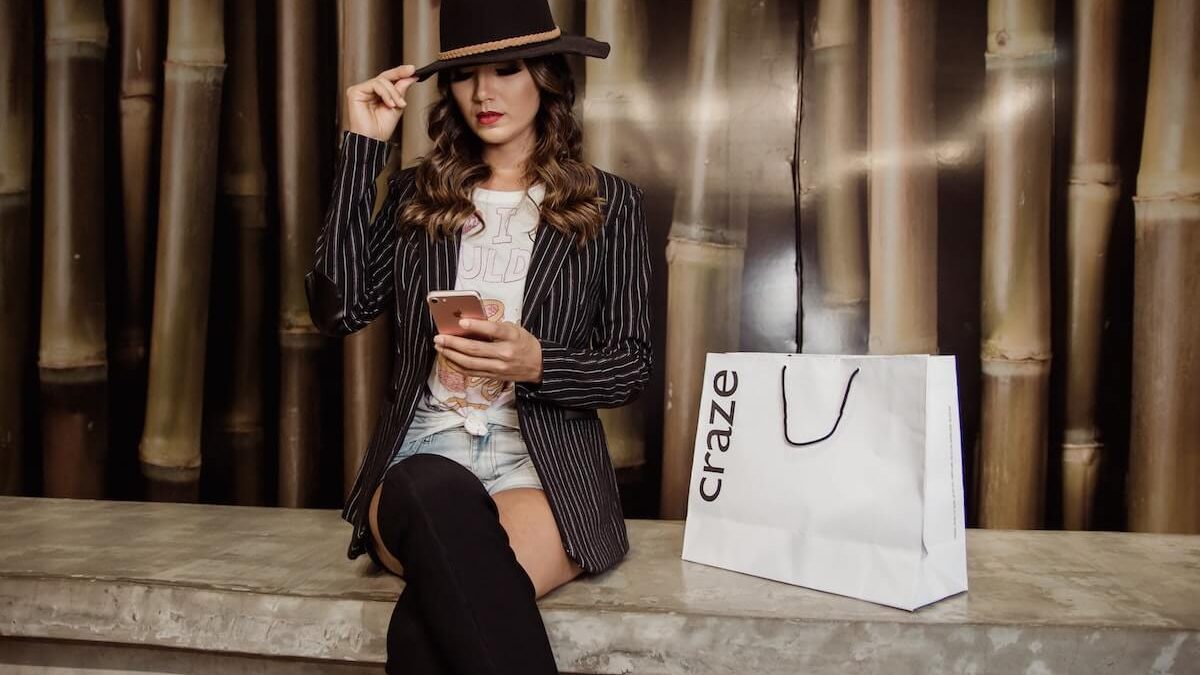 Fashion Staples To Add To Your Closet In 2023
admin, January 11, 2023
4 min

read
496
Maneuvering through the first few months of a year can always be confusing. Setting goals that you hope will be achieved by the end of the year and making plans with loved ones to look forward to. During these early months, many will consider changing their style or decluttering their closet of clothes that no longer fit or suit them.
Others might decide that 2023 is the year they create and stick to a capsule wardrobe to reduce spending on new clothes and create fashion waste. One key factor of a capsule wardrobe is that it features fashion staples that everyone should consider investing in.
If you are interested in what fashion staples your wardrobe might need, keep reading to find out what you should add to your closet this year.
High Tops Converse
A golden staple featured in the footwear collection of many individuals is Converse. The iconic brand has been gracing the footwear collection of countless individuals for decades. Ranging in colors, styles and patterns, the classic high tops offer various options that could appeal to a wider audience.
Whether you go with the classic white Converse high top or black, or push the boat out and invest in some of the statement shoes by Converse, they will likely be well-worn. You can wear them in different seasons to make an outfit look more casual.
Short-Sleeved T-Shirts
Black, white, and grey short-sleeved t-shirts are a fashion staple. They can be used to help with layering pieces, keeping you warm and looking stylish. If you have yet invested in t-shirts in one or all three of these colors, 2023 is the year you will do so.
After investing in the three monochrome colored t-shirts, consider investing in t-shirts of other colors. Think about how often you would wear t-shirts in bright and bold colors. If you do not wear them often, you might reconsider how much you will invest in them. Black, white, and grey short-sleeved t-shirts you will more likely wear on rotation, making them a worthwhile investment.
Classic Black Turtleneck
Along with a short-sleeved t-shirt, another fashion staple should be the classic black turtleneck. A black turtle neck can be perfect to layer under jumpers, dresses, overalls, or just a pair of jeans or well-tailored pants. Additionally, when the summer season ends, and fall begins, a black turtleneck is the perfect fashion staple to help you transition between seasons.
If you can afford to, you might invest a little more in a black turtleneck made from a higher-quality material that can withstand multiple washes and not lose its color or shape. This will be a worthwhile investment, especially as it will last you for many years.
Invest In A White Blouse
After investing in a turtleneck and short-sleeved t-shirt, consider adding a classic white blouse to your collection. White blouses can make someone look effortlessly chic, especially with the right accessories. Wear it with a pair of jeans or tailored trousers, and you can use it to layer on top of clothes; a white blouse is a fashion staple you should add to your collection this year.
Like with the black turtleneck, if you know you will be wearing the white blouse on repeat throughout the year, it could be worth spending a little more, if you can, on a blouse of a higher quality. This way, you have a blouse that you can use to help transition between seasons for the foreseeable future.
Timeless Denim Jeans
Denim jeans are a staple fashion piece. You will likely already have a few pairs in your closet, ranging from classic blue denim to black denim. Denim jeans can be a great starting point for creating a look. However, the issue for many is finding a pair of jeans that are high in quality and fit just right.
Use online guides to help with finding the right jeans for you that will fit you best. With these tools, you can search different brands and stores till you find a pair of quality denim jeans. Denim jeans are a staple for any closet. Paired with a high top Converse and a short-sleeved t-shirt, a black turtle neck or a white blouse, you can have three separate looks.
Look At Interchangeable Pieces
An advantage of investing in fashion staples to add to your closet is that many of them can be interchangeable throughout the seasons and for occasions. Pieces such as tailored pants and a white blouse can be a casual day look with the help of high tops, but swap the Converse for a pair of black heeled boots, and your daytime look can be perfect for evening drinks with friends.
Also Read: 5 Things to Consider Before Starting a Clothing Business
Whilst you will likely wear short-sleeved t-shirts for the warmer seasons, they can be useful to wear under jumpers and cardigans for additional layers when the temperature drops cooler. As you can see, these fashion staples can be worn and used on rotation throughout the year. It makes them worthwhile investments to consider this year.
Related posts