Your 6 Skin Tips for Motorcycle Riders
admin, July 22, 2022
4 min

read
2816
Motorcycle riding comes with the wear and tear. Wind, sun, dirt and grime, and insects are the elements that can put a lot of toll on the skin. The ride to a store nearby or just around the corner is fine but you would not want to do long-distance rides without protection. Skincare and protection save your skin and keep it in tip-top condition. To keep your skin healthy and not to look like a homeless person who hasn't bathed in years follow these tips.
These skin tips for motorcycle riders are for all the open and two-wheel drivers out there. So, without a further ado lets do this.
Also Read: How Riding with Your Partner Helps with Relationship
Sun Screen
Sunscreen is a must. wind blowing on face deceives you into thinking that skin is not burning. Even if you have a helmet on, which is important and protective, apply sunscreen because its sun is burning through the visor. Unless you have UV-rays reflective visor. Re-apply after 2 to 4 hours and use one with SPF between 30 and 60. Because higher SPF than 50 the efficiency starts to reduce. Zinc oxide or titanium dioxide sunscreens are more effective at blocking and reflecting UV rays.
Choose the product that will not run into the eyes once you start riding. That is why sticky wax or quick-absorbing formulas are better. Try out a few to see which one works the best for you. I would recommend you to put your favorite on in the tank bag so you can have it on the go to reapply or apply if you forgot. Check out great tank bags and other motorcycle bags and luggage here. Do not forget to apply sunscreen on the ears, neck, back of the hands, and any other exposed area.
Dressing Right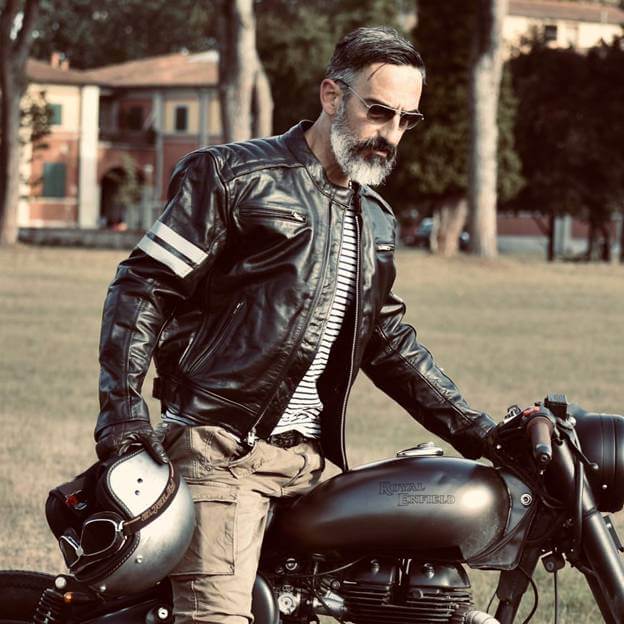 Protect your skin from the sun and wear proper motorcycle riding gear. check out complete motorcycle riding gear collection at Viking Cycle. Proper riding gear will protect you from wind burns, sun, dust, grime, insects, and retain the skin moisture. If you aren't willing to wear a jacket and trousers over the clothing, which is stupid and dangerous, then go for UV repellent or protective clothing. In such a case check out the product's UPD and UPF rating. A 50 UPF rating means 1/50 rays can pass through the fabric.
Riding in cold weather without skin moisturization can also damage. Proper motorcycle riding gear protects you from any weather condition. In winters go with layering. Avoid dark-colored clothes in summer as they absorb more heat.
Covering the Skin
Keep your property and completely covered. Winters compel you to do so but during summer rides you might want the opposite. Leaving the skin bare not only leaves it open to abrasion, wind, dirt, and grime but also leaves that part darker. Neck, leg above the boots and hands should be covered properly.
Drinking-Water
During long rides, you can forget to drink water. Thus, keeping a hydration backpack helps with hydration and saves time as well. Water is very important for healthy skin and the body. If your ride is not going to be longer than 4 hours you can just pack a water bottle with you or drink when you get off to stretch or fill the tank. Read more on summer skincare tips and how to avoid them.
Motorcycle Windshield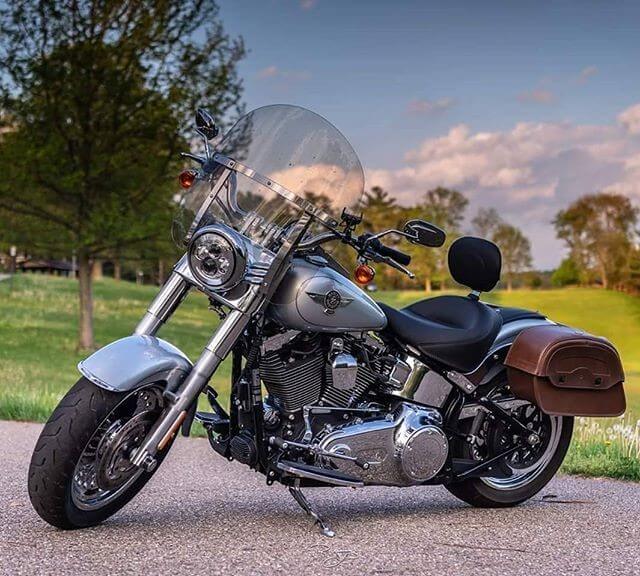 Motorcycle Windshield is a good way to block dirt, road debris, bugs, windburn. It takes a lot of toll off your skin and aids in a comfortable ride. Make sure your windshield is large and strong enough to do so. Smaller shields are just for the show and they don't protect.
Wash Once You Reach the Destination
As you reach your destination or ready to reapply the sunblock wash your skin first. Use mind and low foaming face wash or gel liquid to cleanse, hydrate, and gets the dirt, debris, oil, etc. off your skin. Then wait for a few minutes let your skin breathe before reapplying the sunblock.
Related posts