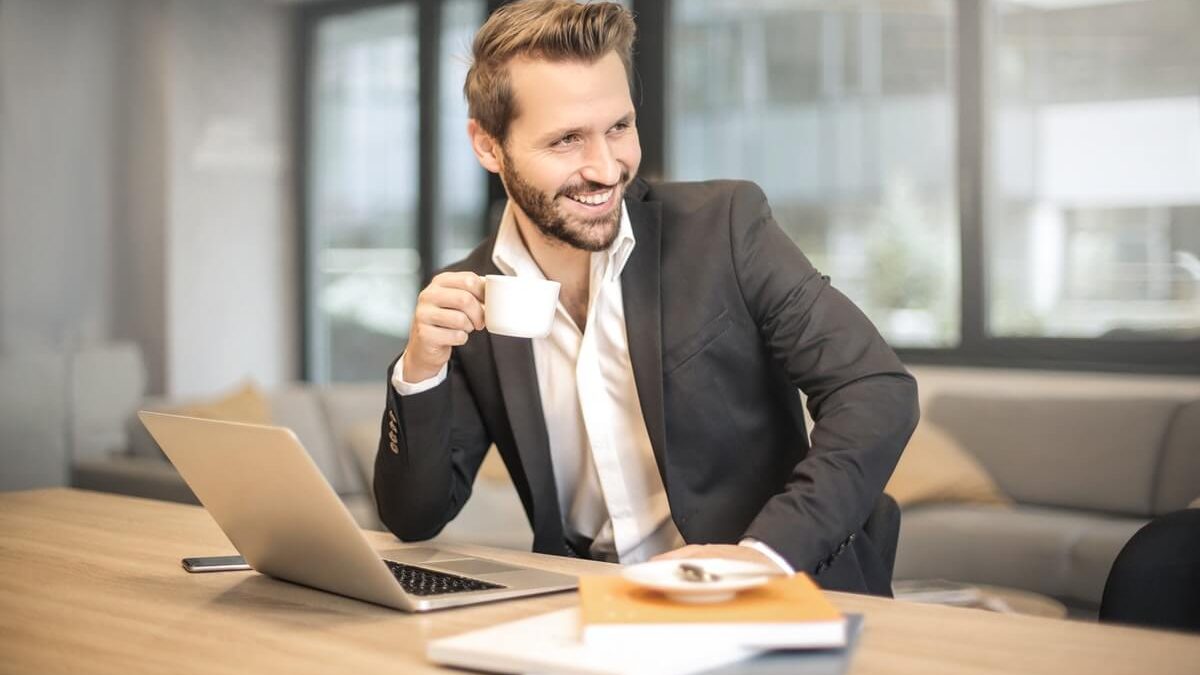 13 Practical Tips For The New Entrants in Corporate Environment
admin, June 6, 2023
7 min

read
1469
Everyone will give you tons of advice to be successful in a corporate environment, but I think our role & responsibility varies according to our position in the corporate hierarchy. A junior executive, a senior manager & A CEO all have to act differently to achieve the same common organisational goal. I have 6 years of experience in the field of International Trade finance, corporate banking & Working capital management. So from my practical experience I can only guide you on entry level or on your initial stages in a corporate environment. By the way everyone has a different story to tell and each person reacts differently to different or to the same kind of situation.
No matter what but, there is no substitute to hard work. Still hard work & performance is not enough. Apart from some technical knowledge I have learned some life learning from my corporate journey so far. So following are some of those practical tips for the new entrants.
1. NO MATTER HOW BIG OR SMALL THE TASK IS:
You may do everything in the department, helping every team member in every possible way but at the end, your works & efforts get diluted, which means you do everything but as per your boss you do nothing. You make a presentation or prepare a complex spread sheet which your senior department member tells you to perform & you submit the same to them. He/She will submit the same to the department head will get all the credit from the super boss. You should make sure that you are letting the super boss know about your efforts directly or indirectly. Also avoid doing those tasks which lacks recognition for you or which completely dilutes your effort.
2. KNOW THE WORKING CULTURE IN THE COMPANY:
Yes to enter in the good books of your boss & team members; the sooner the better it will be. My last company has a weird culture of late sitting or working. It doesn't matter whether you have finished your job or not you have to stay at least till 8 P.M although the official closing time is 6.15 P.M. No matter how efficient you are you have to fit into your company culture.
3. SET & GET YOUR PRIORITIES RIGHT:
Do what is the most important first & everything else after finishing the most important. How will you decide what is most important? Of course do what is most important for your boss. Do not let anyone interrupt you in between (but this one was almost impossible in my case) & focus on completing what matters the most.
4. LET YOUR SUPER BOSS KNOW YOUR PROBLEMS:
It is not advisable to complain every time on small things but, if something or someone is coming in front of your productivity then you must take a step or must be vocal about the same problem.
Also Read: How To Help Your Customers Find You and Grow Your Business
5. AVOID BEING IN A GREY AREA:
It must be Yes or No, Good or bad but can't be both. Before starting an assignment you need to clear the air, you need to know every basic about it like the purpose & objective of the task, whom to submit, the end user & the prerequisites to start & finish that task and finally the process. Many a times you need to depend on other people or department members to do a work (always in my case), so after knowing all the required process & people you can see the path clearly to finish up the task without much hustle. Or if in any case if you face any difficulty then nobody can blame you.
6. NEVER EVER GO TO YOUR BOSS WITH A PROBLEM WITHOUT A SOLUTION:
Don't over estimate your super boss; he is much Idiot than you think. He has a whole lot of vital as well as unnecessary bunch of tasks to perform at any given point of time. So chances are there you may freak him out when you go to him with a problem without a solution. So first consult with your team members if necessary before going directly to the judgement room.
7. MEMORISE FACTS & FIGURES TO IMPRESS:
Yes! If you can do that without looking at a paper then it impresses every one. At times it helps you to reach at a decision very fast & that also shows your involvement in that given task or in your job.
8. SHOW OFF:
The life is a silver screen & you have to act; same in the case of corporate, you may or may not work hard but you have to show your boss every time that you are equally tensed & involved in a task same as your boss if not more. Dress decently & make sure that your look gives an impression of that of a gentleman or a lady with a class. Make sure that there are frequent communication between you and your department head.
9. NEVER TRY TO PLEASE EVERYONE:
You can never please everyone. In desperate attempt you can't finish any of the tasks at all. So be selfish, think which task helps you to grow personally & professionally. By the way the ultimate goal should be to please your super boss & yourself as well. If he/she is happy then nobody matters.
10. INTROSPECT WEEKLY:
You must learn something every day in your corporate life. So every weekend you should make a report for yourself about your learning & accomplishments of that week. If there is absolutely zero learning then you must know that you are not growing. And if that zero learning continues for more than 4 weeks or a month then you must re-consider for another job because you are not growing at all or perhaps staying within your small comfort zone.
Also Read: Proven Inspiration Techniques, Which Help You Reduce The Pressure
11. BE ASSERTIVE & AUTHORITATIVE:
In a nutshell be confident. You have to be firm on your action & words. That is only possible when you have belief in your own knowledge & abilities. When you submit a task behave as if you are the sole owner of that task, because you will be held responsible if anything went wrong. Individual with submissive character has no place in a corporate. People generally misread the employee with down to earth nature as week and ignorant which is not always true. So behave like a boss.
12. MULTITASKING IS A CORPORATE MYTH:
Believe it or not you can only perform one task at a time & not more than that. To perform two tasks at a time you need at least 2 brains which can function separately. If you try multitasking like attending a phone call + writing an email + working on an excel sheet etc. then you will do mistakes or give substandard performance in each task. So priorities your tasks & complete one by one or you can perform some easy & small tasks in between. There are very few people in the world that can multitask in real sense like painting by the left hand & poem writing by the right hand at the same time.
13. ENJOY YOUR WORK & DON'T WORRY:
Because, that is not your company. You just enjoy your work, learn new skills and apply them in your job. If your boss irritates you or if the work environs doesn't suits you then there are thousands of opportunities waiting for you which you don't know. There is always another job. Worry can only give you mental illness nothing else.
Related posts