Antique Jewellery and Reasons to Buy it
admin, November 14, 2020
3 min

read
458
When it comes to Jewellery, Every woman wants something that is as unique as she is. Like every woman, antique jewellery pieces are as unique as a snowflake. As we all know that 'old' objects have long been considered as modern ones. Jewellery has no exception. There is always something magical about a piece of jewellery with a past. Places like Carus Jewellery offer an outstanding range of antique jewellery and are the perfect place to look if you're looking to buy something beautifully unique.
Antique describes a piece that was made at least a century (100 years) ago. That means jewellery made around 1920 or before is basically called Antique. During the ancient time, the discovery of how to work with metal was an important stage in the development of the art of jewellery. Antique jewellery is similar to modern-day jewellery but the designs represent ancient culture. Antique jewellery can be made of 22-carat gold and are more expensive than today's jewellery because of hard workmanship and history behind them.
Antique jewellery includes many decades or eras. Each Antique jewellery item has many designs. Antique jewellery can be well-defined by its attractive design, brightness and material used. Antique jewellery only can be categorized by the era to which they belong but do have a range of beautiful pieces to choose from such as this Amethyst and Split pearl pendant.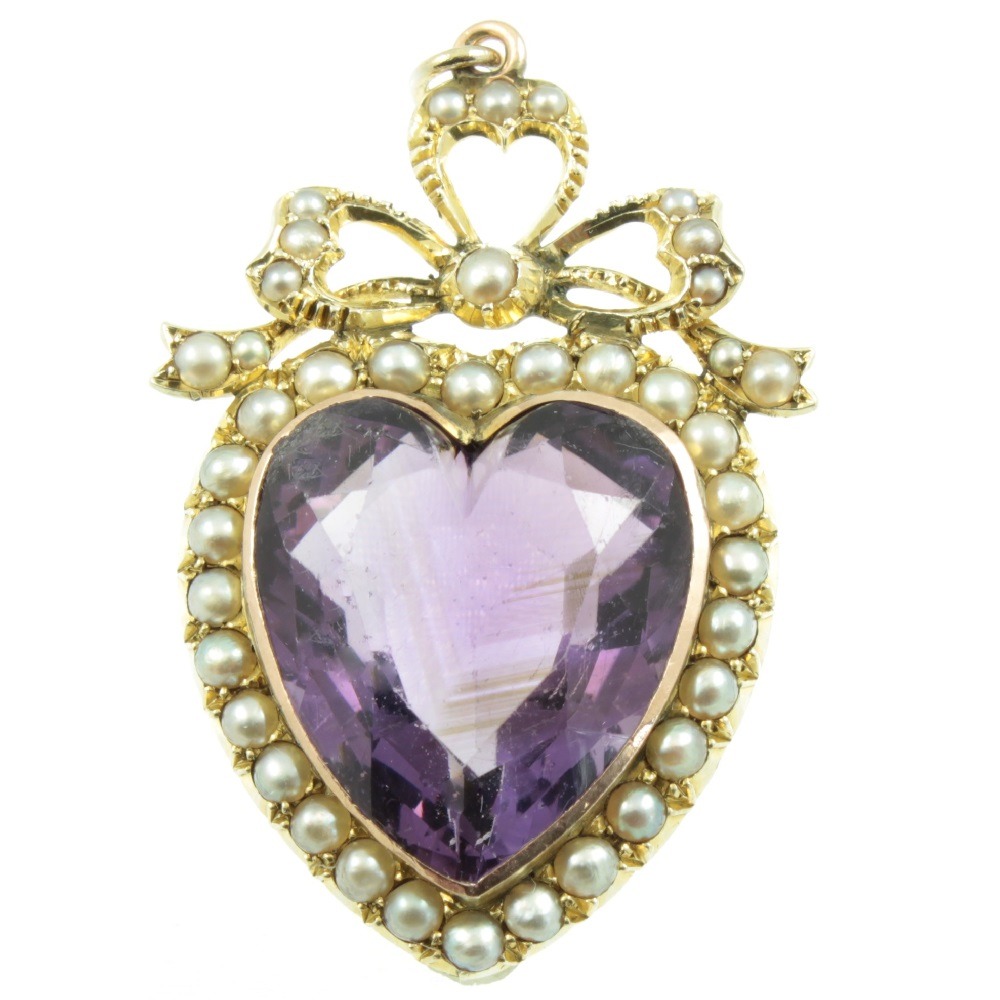 Antique jewellery is generally made from a range of precious metals such as gold and silver, or other metals such as iron, copper, aluminium etc.
Also Read: Wearing a Luxury Watch is an Amazing Thing
Antique jewellery is becoming highly wanted in modern fashion because of its time-worn look, state of art, The best quality gems and metal, and as well as for its rusty look.
Reasons to buy Antique Jewellery
It is Fascinating:

One who loves to collect jewellery, there is something romantic and attractive beauty to Antique jewellery which is surly impossible to match these days.

Profit point of view:

If you buy Antique second jewellery, which is VAT-exempt, it means you should pay 20% less than a similar piece made new. There is also no making charges to add on the price.

Buying the best quality:

Antique jewellery was almost always handmade and hand-finished. Modern jewellery can't beat the quality of Antique jewellery.

It is well-made:

If Antique jewellery remains in good condition to this day, then chances are it is well-made and with proper care and protection it will remain in good condition for a long time as well.

It has a story:

There is something interesting about jewellery from another era with a story to tell. Each and every piece of Antique jewellery had a colourful story of its sparkling history.

I

t is Genuine:

It is so easy to create or make the same kind of jewellery of created in the bygone era, but nothing can defeat a piece that was actually made in that time.

It is a Personal styles statement:
It is Different and Unique:

You will hardly find a duplicate product or similar item of any Antique jewellery. The reason behind this is Antique jewellery is not produced in a mass amount, that's why every piece is unique in its own way.
Related posts