Best TikTok Video Idea to Get High Traffic
admin, March 7, 2023
5 min

read
287
TikTok is undoubtedly one of the most influential yet powerful social media platforms, with over 1 billion active users. With TikTok, many influencers and creators have grown their careers and started hefty incomes. This incredible short video skyrocketed its presence in 150 countries in no time. Celebrities use TikTok to share video content, like beauty to lifestyle, lip-syncs, and dance tutorials. By creating various challenging videos, TikTok has become a craze for many people worldwide where they watch various user-generated videos, funny yet catchy videos.
TikTok, a fascinating video generator platform, allows users to create, discover, and share entertaining and funny videos, which help them showcase their talent and attract high traffic.
You will find that most Gen Z users use TikTok to create comedy, dancing, and lip-syncing videos to earn more likes and gain massive followers. But sometimes, while creating videos, gaps remain, like you are out of video content ideas at some point. So today, we have brought this blog that will give you some ideas on creating TikTok videos to get you high traffic. Additionally, will give you a shot at what pros and cons TikTokers face while creating videos.
10 TikTok Video Ideas to Get High Traffic
1. Creating VR-based videos
TikTok can set your content apart. And the best way to create an immersive experience is through Virtual Reality (VR). Incorporating VR into your videos will create an atmosphere that brings your audiences into the scene. With a 360-degree perspective, you can make them feel like they are part of the action, from being at a music concert to sitting behind a desk in the office.
VR immerses viewers in whichever world you have created with your video. Whether taking viewers on a tour of unfamiliar places or introducing them to unique characters, VR provides the opportunity for detailed storytelling that will make viewers feel connected and involved.
2. Adding Music
Adding music to a video makes your content more attractive. With music, you can add mood and rhythm that explains the video's intention more clearly. It also creates hooks in the audience's mind and helps your content respond positively.
3. Creating Dance Videos
Create various dance videos using various dance steps. You can even participate in various dance challenges with a theme around single music videos. You do not need special tricks to create an appealing dance video. Just add your favourite music and your extraordinary steps.
4. Hashtag Challenge
Creating an original hashtag challenge keeps you in a loop of up-to-date challenges. Following these challenges helps you gain more visitors and increase your follower's visibility. Here you can come out with a unique challenge that can stand out and help you to create viral videos.
5. Collab with influencers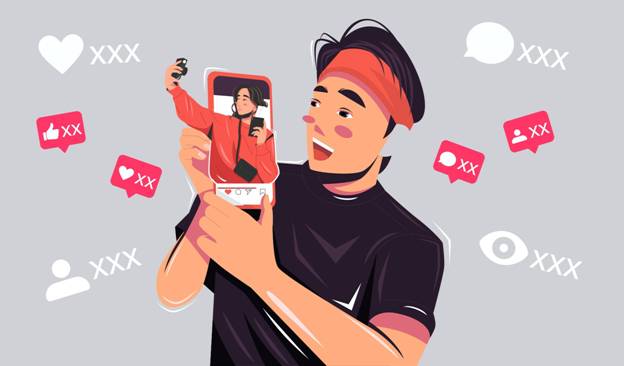 Collaboration is one of the best arts to gain high engagement. Collaborating with different influencers can give you an idea to create different content. Also, it helps you capture a wider audience, which might be those following your following collaborator.
6. Creating Education Videos
For education purposes, TikTok is now considered the best, where teachers, doctors and many more share some advice, learning tips, and info with people in an amusing way. It is like sharing a piece of information quickly.
7. Creating Quizzes
Whether a quick personality quiz or an in-depth general knowledge quiz, quizzes are a great way to get folks involved in your content. This kind of content people loves the most as they are more excited about knowing the results. Here you can also ask the audience to purchase tiktok views.
8. Contests based videos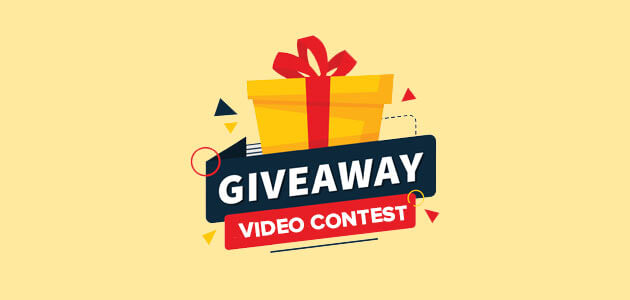 Set up a challenge that has prize incentives for those who complete it. For example, post a TikTok video of someone dancing and ask viewers to recreate their moves to win something special.
9. Trivia & Trivia Challenges videos
Share trivia questions via videos with your audience and encourage them to answer in the comments section or even challenge them by having them try to beat your high score on a trivia game. This type of video is also highly engaging, letting your audience explore multiple outcomes.
10. Movie recommendation video
Create various movie recommendation videos to help you get close to your audience. This content idea is very creative and can help you expose your favourite movie and inspire your audience.
Pros & Cons for TikTokers
TikTok is an excellent option for creating various video content, but it brings its pros and cons. You'll need to do your research so you can determine which one works best for your goals.
Pros:
Videos can get traction rapidly and reach a broad audience quickly
Easier access to topics that YouTube may not feature as much
Fun gimmicks can help create hype and make content stand out
Organic growth potential as users is sharing and engaging with content through hashtags.
Cons:
A shorter format (no more than one minute) means less room for detail or multiple messages – Ads on the platform are limited, making it harder to make money right away – Organic growth may require more work compared to YouTube if you're starting from scratch – Higher learning curve due to the platform being relatively new.
Conclusion:
TikTok, as the best video creator, gives you open space to create numerous contents. You need to give in to your creativity at most. Remembering the tips below may help you out more while creating TikTok content.
Always provide value to your viewers. Whether teaching something new, providing inspiration, or entertaining, keep your content's value in mind.
Keep up the momentum, and post regularly, so viewers know when to expect new content.
Create a mix of content and mix it up with different topics and formats so that you don't get bored and viewers don't get bored either.
Maximize the power of hashtags. Make sure you're using the right ones.
Make sure you're following the platform's guidelines. Check the rules, ensure you follow the proper guidance and get the most out of the platform.
Also Read: How To Use Instagram To Get Clients
Apart from all these tips, remember to be authentic and provide the audience with your content style. Including all 10 types of content ideas in your videos may help you gain a high audience and inspire you to create better content, making you a significant TikTok influencer with massive followers.
Related posts