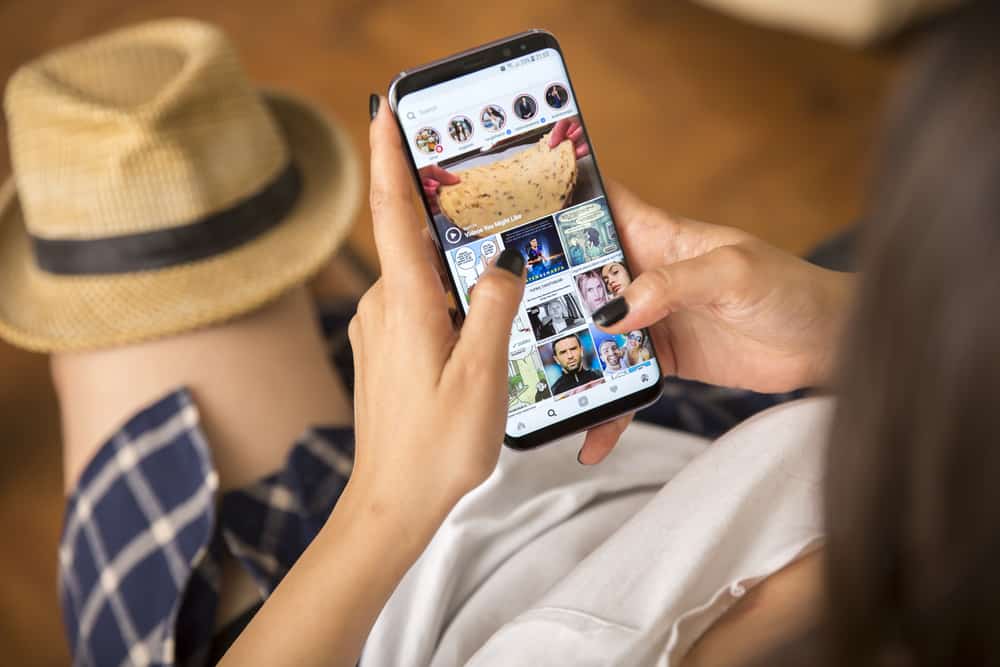 How To Use Instagram To Get Clients
admin, March 4, 2023
6 min

read
318
More than a billion people use Instagram every month, making it one of the most popular social media sites today. By 2023, that number is expected to increase to 1.18 billion. Sharing excellent content and cultivating an active community is essential for attracting customers on Instagram. Here's how to utilize Instagram to gain more clients if you're an agency owner, a freelancer, or a service provider trying to grow your client list. So, these are some of our top recommendations for growing your Instagram (IG) following:
1. Establish a business account on Instagram.
You need to verify that your Instagram account for your service company has been transformed into a business account if you already have one. In this scenario, Instagram business accounts have access to extra services that personal accounts do not have. It's important to spend time making sure your Instagram company profile is optimized while building it up.
So, provide a profile photo and a brief bio that describes your work and always need to make your small firm appear credible is the aim. Meanwhile, always remember that accounts without a profile photo will appear spammy and reduce your ability to attract customers on Instagram.
Lastly, please provide a link in your Instagram bio that directs leads to the website, most likely to convert them into customers. You can use programmes like Later or Campsite to arrange and highlight your most crucial links, such as your service landing page, homepage, or podcast download page, since Instagram only permits one link in the bio. Doing this will allow folks to find and interact with you outside of Instagram.
2. Your Instagram bio should have a "Book Now" button.
When you create a business account on IG, you can add specific calls to action (CTA) to your pages. One of these buttons is "Book Now," which makes it simpler for potential customers to arrange a meeting or a phone contact with you.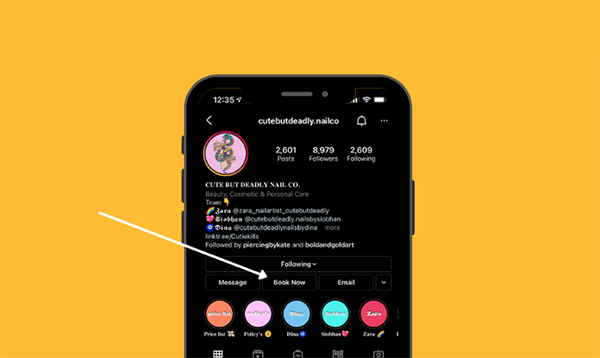 The 'Book Now' button can be easily added to your profile and works with various apps. You can follow these simple steps to have this option in your account, here are they:
Click "Edit Profile" on your Instagram profile.
Then click "Action Buttons."
Choose "Book Now" from the menu.
Choose the booking app you want, then click "Confirm."
3. Promote your email list to your Instagram followers.
It's crucial to keep in mind that not every person who views your content will be prepared to buy when you're seeking to attract customers for your service business. In this situation, consumers can make purchases from companies whose products they are familiar with, and whom they trust.
Since it provides value over extended periods of time in a sacred space—their inbox—email marketing is praised for helping marketers create trust. So, always keep in mind that Instagram might assist you in generating leads for your email marketing funnel. You can take leads through your nurturing sequences and convert them into customers once they've chosen to hear from you. There are several ways to use Instagram to expand your email list, including:
As you post new material, urge your followers and users to visit the sign-up page by adding a link to your Instagram profile.
Promote email-only deals on Instagram. A great motivation to entice individuals to join your email list is that 40% of consumers follow brands on social media to learn about sales or promotions.
Engage users using Direct Messaging (DM) and request their email addresses so you may offer them further details.
4. Be personable and helpful when creating your content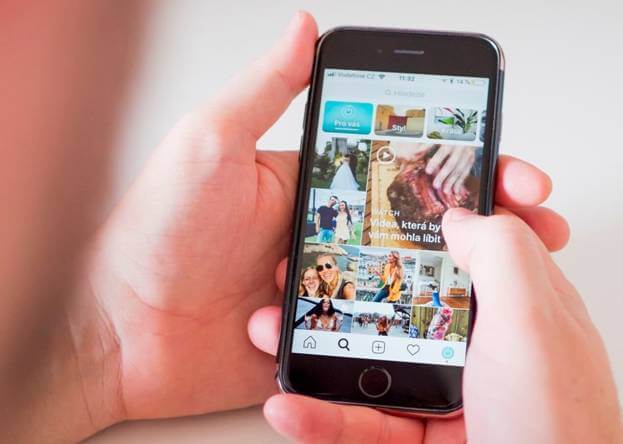 Your Instagram activity should be done to generate leads and draw in new customers. This will automatically help to gain more likes and help to reach a large number of audience, and there will be no need to buy Instagram likes. It would help if you established a reputation for authority and knowledge in your field of expertise in order to do this. Make a content calendar so you can also share articles with your audience that are actually helpful. Hence, before they realize it's easier to hire you, you want to alleviate their difficulties and pain points and offer them a reason to keep using your service.
5. Employ hashtags to connect with your target audience
Yet hashtags aren't merely a passing trend in marketing. Even if they don't follow the brand, Instagram users can follow hashtags and read posts that include the phrase in the caption. This means that service businesses can increase their audience by incorporating pertinent hashtags in their Instagram content.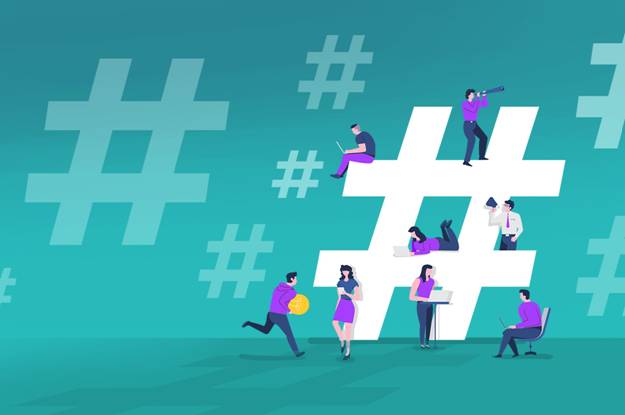 Some tools can compile the most popular or trending hashtags on a given topic, and you can utilize the data we've gathered to use these well-liked hashtags in your Instagram caption or as your opening line of commentary.
You also need to know that Instagram offers suggestions for hashtags when you search for them in the text editor. Pay attention to these as well. Instead of depending entirely on hashtags that are more often used (and, therefore, more competitive), there may be some less-used hashtags that can increase your reach.
6. Provide freebies to generate leads
People are innately drawn to free goods. Utilize this psychology in your Instagram marketing strategy to offer freebies to draw in potential customers and move them into your sales funnel, whether it's an e-book or live training. You can understand that free material helps you establish trust with your Instagram followers and works wonders to add them to your email list.
Also Read: How Has Tech Shaped The Video Distribution Market and What's Next?
One of the main draws for consumers to sign up for mailing lists is the valuable material, which is closely followed by receiving company news regularly. Meanwhile, always remember that when you produce a freebie for an Instagram giveaway, you may use automation to distribute it instantly. When a user sends a message with a specific trigger word, you may start an automated response with Instagram Automation, which can be very helpful.
7. Post-client case studies and endorsements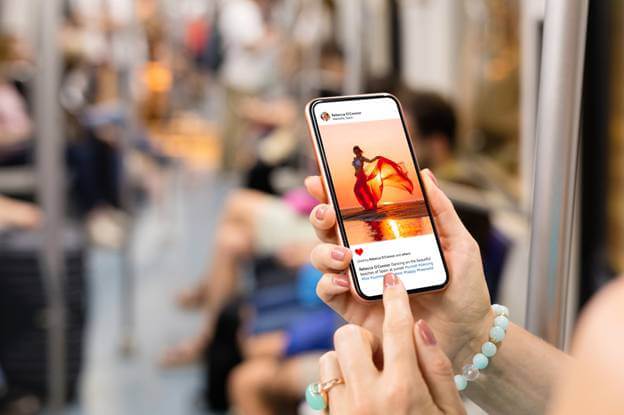 Your Instagram account serves as a tool for advertising your services company. Sharing instances of your excellent work and how you've benefited your past clients is the best approach to do this. According to research, 72% of individuals believe that favourable reviews and testimonials increase their trust in a company. Shout about it on Instagram, whether it's a wonderful client story or news that you won an award. Demonstrate to prospective clients that you provide work that keeps your clientele satisfied.
Conclusion
Instagram is a well-liked platform where businesses advertise their goods using stunning images and videos. Yet with the correct strategies, agencies and B2B service providers may also use it as a potent lead generation channel. Thus, don't waste your time and start utilizing these strategies to employ your account to connect with a growing number of customers.
Related posts