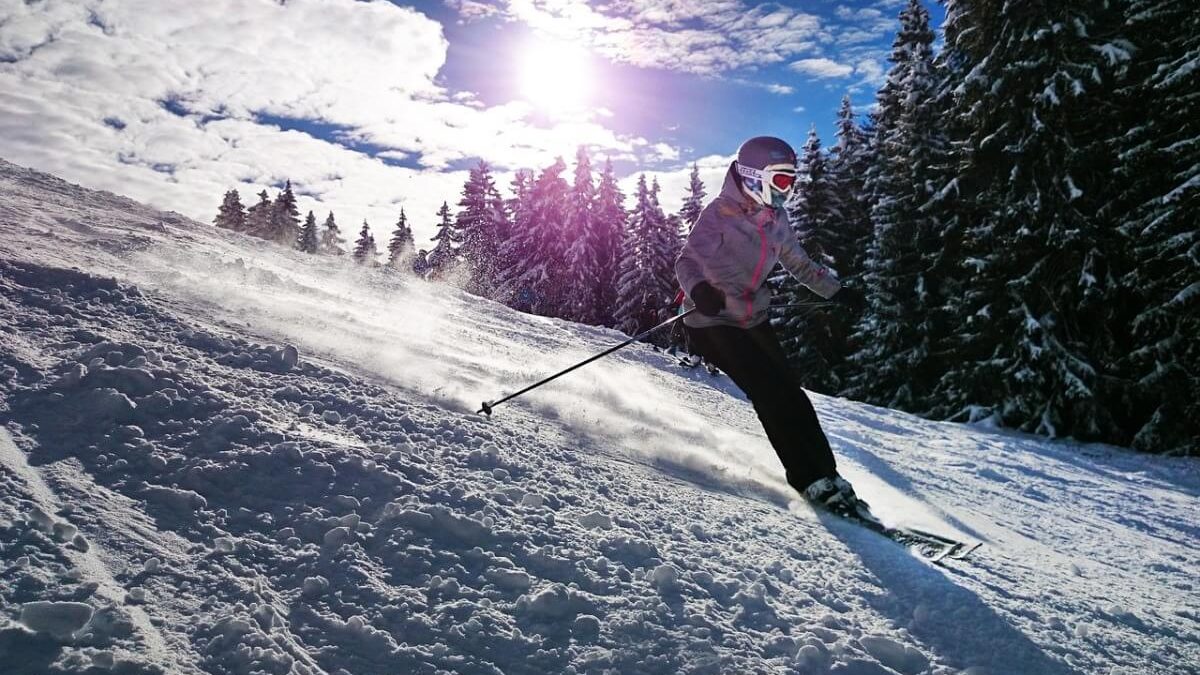 A ski holiday can be a truly unique experience. You'll be able to immerse yourself in some of the world's most stunning scenery and you'll get the chance to spend time in vibrant and lively mountain resorts, all while getting some much-needed exercise.
Few holidays offer so much at once, so it's no surprise that skiing holiday have been and continue to be incredibly popular. However, ski holidays require more planning a preparation than your run-of-the-mill beach vacation or city break. We've put together three tips for planning the perfect ski holiday. Check them out below.
Pick the Right Destination
There are thousands of ski destinations across world, from the picturesque Alpine peaks to the formidable summits of the Rocky Mountains. Each of these destinations offers something a little different, and some will be more suitable for particular people than others.
When deciding on which ski location to head to, first you need to assess the skill level of you and your party. If you are novice skiers without much experience, it would be unwise to visit some of the more advanced slopes. Not only will you enjoy your trip less as you will be unable to cope with the physical demands of the skiing, but you could also end up getting seriously injured. If you are beginners skiers, choose a beginner-friendly destination to make the most out of your trip.
Research Ahead Of Time
Once you have decided on a destination, don't assume your work is finished. You should then take a deep dive and learn all there is to know about where you're heading.
For example, if you're heading to the La Plagne ski area in France, check out Piste Pro. There you'll be able to find detailed reports about the location, with information about the available ski routes and facilities.
What's more, you'll also be able to view snow and weather forecasts to give you an idea of what kind of conditions you can expect. The weather in the mountains can be notoriously unpredictable. Winds can be powerful and temperatures can plummet, leaving you at risk if you are unprepared.
Pack Appropriately
Skiing is a sport, which means it requires specific equipment. You're going to need skis and ski poles to enjoy yourself on the slopes, as well as warm clothes to cope with the cold.
Before you go out and spend big on some top-of-the-line skis, remember that many ski resorts offer a ski rental service. This can be better if you are a beginner and are unsure about splashing out on your own skis just yet. Renting skis also comes with the added bonus of having to transport skis on a plane, which can be expensive as well as logistically difficult.
You're also going to need to pack with the weather in mind. It's cold up on the mountains; prolonged exposure to sub-zero temperatures can be dangerous, leading to serious complications like hypothermia and frostbite if you are not adequately protected. You'll need to pack warm clothes including a jacket, padded trousers, gloves, a hat, and a scarf. These items will give you the protection you need against the biting cold of the mountains.
Don't forget to bring ski goggles. These can protect your eyes from debris, which can affect your vision as you cruise the slopes. What's more, goggles can also protect you from snow blindness, which can be caused by the glare of the sun reflecting off of the snow.
Conclusion
A skiing holiday can be an unforgettable experience that is packed full of action and adventure. Use the advice we've outlined in the guide above to plan and prepare for the perfect ski holiday.
Related posts