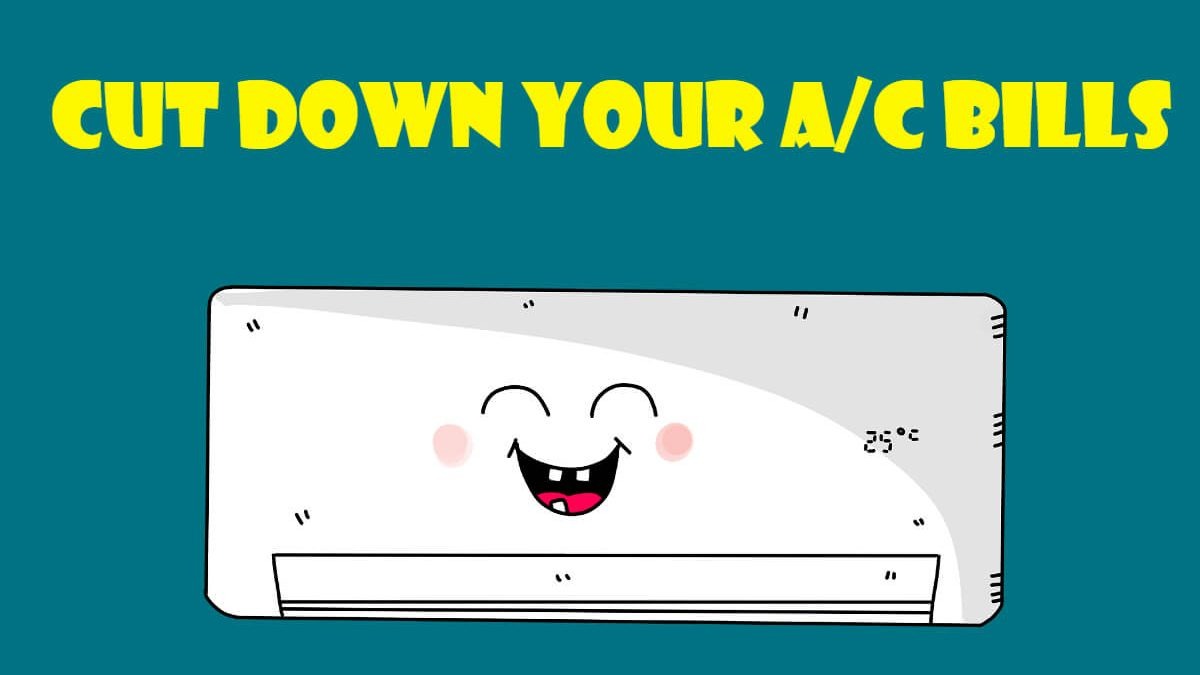 How Can Home Insulation Cut Down your A/C Bills?
admin, January 7, 2022
6 min

read
1825
Most of the homes that are built before 1980 are lacking efficient insulation. This means to say that seventy-seven million Americans suffer from expensive energy bills as well. This is experienced by homeowners as something as a vicious cycle. They are caught unaware of this affecting them.
Half of the Used Energy Escape Our Home
Make your home more energy-efficient by way of home insulation. This is one of the cost-effective ways to ever consider in mind. This functions as a barrier against heat loss. This is also effective at reducing condensation. If your home is properly insulated, it will stay cooler during the summer seasons. And for sure, it will stay warmer during the winter seasons. You will experience more consistency in the home temperatures. You and your family will also get overall comfort all-year-round.
The air-conditioning system will not need to work as difficult. These now reduces the energy usage and lower the greenhouse gas emissions. This will also save you money on the costly bills that come along with having a home. This, even more, shrinks the overall carbon footprint.
You may now be thinking how much is saved by home re-insulation following the Energy Savings Calculator of the USA Insulation. Just still remember that the total energy savings depend much on many factors such as the size of the home and the type of insulation that you choose.
The Right Insulation to Choose for your Home
There are so many types of home insulation to ever keep an eye on. Now, which do you think is the right to consider for your home? Choose only the highest-quality insulation to find on the market. Make use of foam insulation that can perform up to almost thirty-five percent than the conventional wall insulation such as the fiberglass and cellulose. Make use of a proprietary formula so that you get only the best.
The foam insulation will fill the cavities and cracks inside the exterior and interior walls of your home. Other than saving money on your electric bill and offering extra comfort all-year-round, home insulation can suppress the noise outside by almost eighty percent. This is also while it does the job of improving the quality of the indoor air. This kind of insulation can block the outside allergens as they enter your home.
The Specific Insulation to Install into the Existing Walls
It can now be easy considering the process of installation following the USA insulation. That is why you must consider a free insulation inspection. The courteous and experienced team will evaluate the energy usage of your home. Move forward with the process of insulation installation. Just schedule a date which seems convenient on your part to complete the job.
Also Read: If You Don't Have Home Insulation Your AC Bills Will Be Higher
Decide if you will consider foam insulation that works for every home building material type. This is one of the most-effective and best insulation products to purchase on the market. This can also be exceptionally versatile as the installation can only take less than a day. No need to worry as they won't tear your home apart. They will insulate just exactly about any of the type of building materials like shake/shingle, brick, vinyl siding, block, aluminum siding, stucco, attic walls, and basement.
Home insulation truly has a lot of benefits to offer. This can increase the energy-efficiency at home leading to an increase its value. Just as your home can be an important and expensive purchase to ever make, protect more of its value with the home insulation.
More Reasons to Insulate
Below are more of the reasons why you need to engage in home insulation.
Lower Energy Bills Equate Greater Energy Efficiency
It can be much obvious the value of energy efficiency. This will save homeowners considering their energy bills. And this best reduce the emissions of carbon dioxide in the power plant. That way, the carbon footprints are also lowered much effectively. The benefits are no longer new as home insulation continues to become more essential as the energy bills increase.
Dating back in 2004, electricity prices have increased to almost thirty-nine percent. An average homeowner would spend about 2,200 dollars every year on residential energy bills. This is four percent of the average pre-tax income they have. Regarding to comparison, the median taxes of household property can reach as high as 2,090 every year.
Bring Good Sound
No one wants to live in a noisy home. Home insulation can best deliver a home that ensures that it is built with good sound insulation. The noise would come from the traffic, neighbors, and sirens from the outside. This will also consider home preferences that make sound control an issue. Some people choose for open-concept houses that come with noisier urban locations or fewer walls. These homes are built to best minimize the sound that is popular than before.
Noise is indeed situation-specific and complex. Simply consider additional insulation that is an essential component of an intelligent noise control technique.
Maintain a Healthy Home
Homeowners are naturally health-conscious people. The public is also increasingly focusing on the promotion of general well-being that goes beyond simple health. Just as the rates of people having asthma are increasing, it can be observed as well that allergies are becoming a bigger problem. Homeowners are also fully aware that their homes can contribute to their overall wellness and health.
Also Read: No Home Insulation? Then Expect Higher Air Conditioning Bills
In most residential buildings, prospective buyers can get confidence as their new homes are built safely for them. And they will be kept away from allergens, chemicals, and harmful pollutants. Although no insulation product can bring out a healthy home, air sealing and insulation can be an essential component of an entire building strategy to deliver healthy homes.
Insulate a Healthy Home with These 3 Considerations
Mold Prevention. Home insulation can be an essential home approach to best prevent mold and manage moisture.
Volatile Organic Compounds (VOCs). Spray foam insulate off-gasses VOCs. Formaldehyde that is free from fiberglass insulation, however, does not.
Toxic Chemicals. The fiberglass and mineral wool insulation do not contain any of the toxic-fire retardants. The cellulose is also best treated with the retardant material that is free from toxicity.
Now, you have learned more about how home insulation can cut down on your cooling as in A/C bills!
Related posts