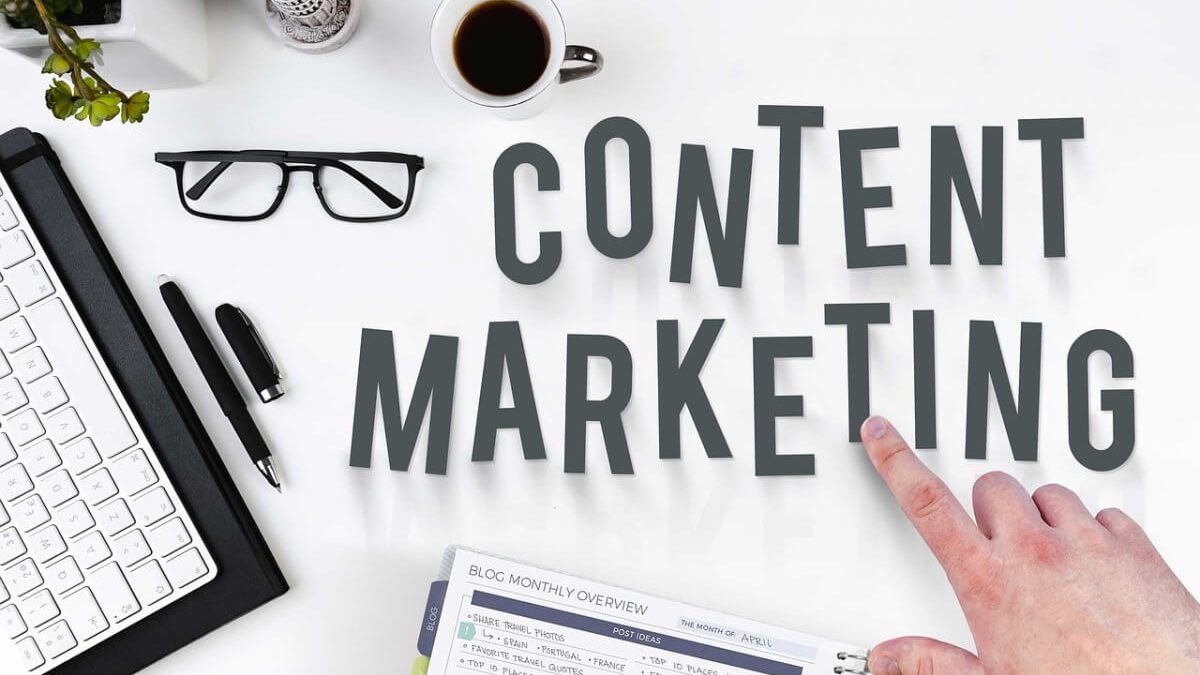 5 Common Content Marketing Mistakes and How You Can Avoid Them
admin, May 3, 2021
6 min

read
695
Maintaining your blog is a lot of effort for small businesses. You will have to write blog posts, find great images, and promote your content. Successful content marketing takes time and persistence. Because the reward is not immediate, it is more important that you are doing the right thing from the start. If you start your blog with the wrong mindset, it might not yield the returns you are expecting a year later.
Also Read: The State of Influencer Marketing Going Into 2020
So what are some of the most common content marketing mistakes that you might be making?
1. VALUE QUANTITY OVER QUALITY
You might have read somewhere that Google likes new and updated sites. While that is all true, there is one problem that you are having – you do not have a team of capable writers. For most small businesses, you are the only person doing content production. So choosing between quantity and quality of your content, which is more important? It is not necessary to publish lots of content to do well in content marketing. But how can you create quality content?
HERE ARE SOME CONTENT MARKETING TIPS:
Make Your Content Actionable
Your readers are reading your content because they have a problem. Actionable contents are contents that help your readers to solve problems. Ask yourself whether is the content actionable. You can make your content actionable by providing a step-by-step walk through or guide.
Create Long-Form Content
Articles that are 500 words long have flooded the web. Distinguish yourself by creating content that is between 1000 to 1500 words. There is a difference between long and long-winded. Make sure every word in your content count.
Use Images and Data
The attention span of an average reader is short. Images can improve your content's perceived authority. It also captures your reader's attention. For actionable tips on how to make your content stand out, check out this guide on how to create great content.
Bottomline: Focus your effort in creating quality content.
2. RELY ONLY ON THE COMPANY'S BLOG
When it comes to content marketing, most small businesses only think about blogging. Some might go further into videos, infographics, and so on. But if you are new to content marketing, how else are you able to get traffic back to your website?
The answer is guest posting. According to digital marketer, guest posting is the easiest way to get traffic to your website. It creates a win-win situation for both the host and yourself. But how do you find guest post opportunities?
Simple. Google your niche + one of the following search terms:
[keyword] + "guest post by"
[keyword] + "write for us"
[keyword] + "submission guidelines"
[keyword] + "suggest a guest post"
[keyword] + inurl:write-for-us
You will see a list of sites that accept guest posts in your niche. You can then contact the owner of the site and pitch your guest post.
Some Tips in Guest Posting and Outreach:
Establish the rapport before outreaching: Share the site's content in social media. Write a thoughtful comment in their posts before your outreach. It will be much easier as the owner might remember you. If they have email list, sign up as a subscriber.
Pitch more than 1 topic: Always pitch more than 1 topic in your outreach, and explain how that topic can help their readers.
Make sure that you can achieve your goal: Not every site is useful for guest posting. The best sites for guest posting usually allow you to link to your content using dofollow link, shares your article with their subscribers and social media.
Bottomline: Use guest posting to amplify your audience reach.
3. NO CALL-TO-ACTION
Call-To-Action (CTA) is what you want your readers to do after reading your content. Do you want them to subscribe to your email list? Or buy from you? Or comment on the post? CTAs are critical to generating readers' engagement. It also helps you to build a relationship with your audiences.
How can you figure out your CTAs?
First, you have to decide where your content fits in the customer lifecycle. One useful framework you can use is the inbound marketing framework by Hubspot.
Your CTA will differ depending on whether your content is to attract strangers, convert visitors, close leads or delight customers.
Attracting Strangers
The CTA is in your Facebook post, advertisements, or your Meta descriptions. The CTA usually is to ask strangers to read your blog post. Some examples are:
Find out how you can [solve or address a problem]
Read this if you want to [an ideal situation]
Converting Visitors
Once you have visitors to your websites, you want to attract them to be your subscribers. The most effective way of converting visitors to subscribers is to provide a lead magnet. A lead magnet is a bribe to your readers in exchange for their emails.
Common examples of lead magnets include checklists, worksheets, ebooks, and email courses. If you need ideas for lead magnets, you can check out Danavir's article on 101 lead magnets.
Some examples of the CTA to convert visitors are:
Sign up to get access to my ebook that [solve your reader's problem]
Sign up for a free email course on [your niche]
Close Leads
While email subscribers are important, the aim of any business is to make sales.
Some examples of the CTA to close leads are:
Sign up for free trial
Get your free quotation
Sign up for a free assessment
Delight Customers
The sales process does not end with closing sales. Word-of-mouth is the most effective form of marketing. Delighting your customers when you are delivering the services is one of the best ways to have positive word-of-mouth.
After the services have been performed, you can ask your customers for the following:
Leave a testimonial or review
Recommend a friend
Become your social media follower
Bottomline: At every stage of the customer journey, you should always have a call-to-action to move your prospects down the sales funnel.
4. Not promoting content
Creating great content is only one part of the content marketing equation. A more important component is to promote your content. Publish and pray approach no longer work. A rule of thumb is that you should spend 80% of your time doing content promotion.
Bottomline: Always promote your content after you hit publish.
5. Not Audience Focused
Unless you are a celebrity or a brand like Apple, most of your targeted customers do not bother about you. Your customers only bother about themselves. They want to know how you can solve their problems. So, you need to provide value to your customers. To provide value, you will have to understand your target audience. Then craft content that is laser target at the audience you have in mind.
Bottomline: Create contents that are laser target at your audience will create more value than a generic article.
Are you making the above mistakes? I hope now you have a better idea on how to approach your content marketing campaign. By avoiding these mistakes, you should see improved returns in your content marketing efforts.
Related posts