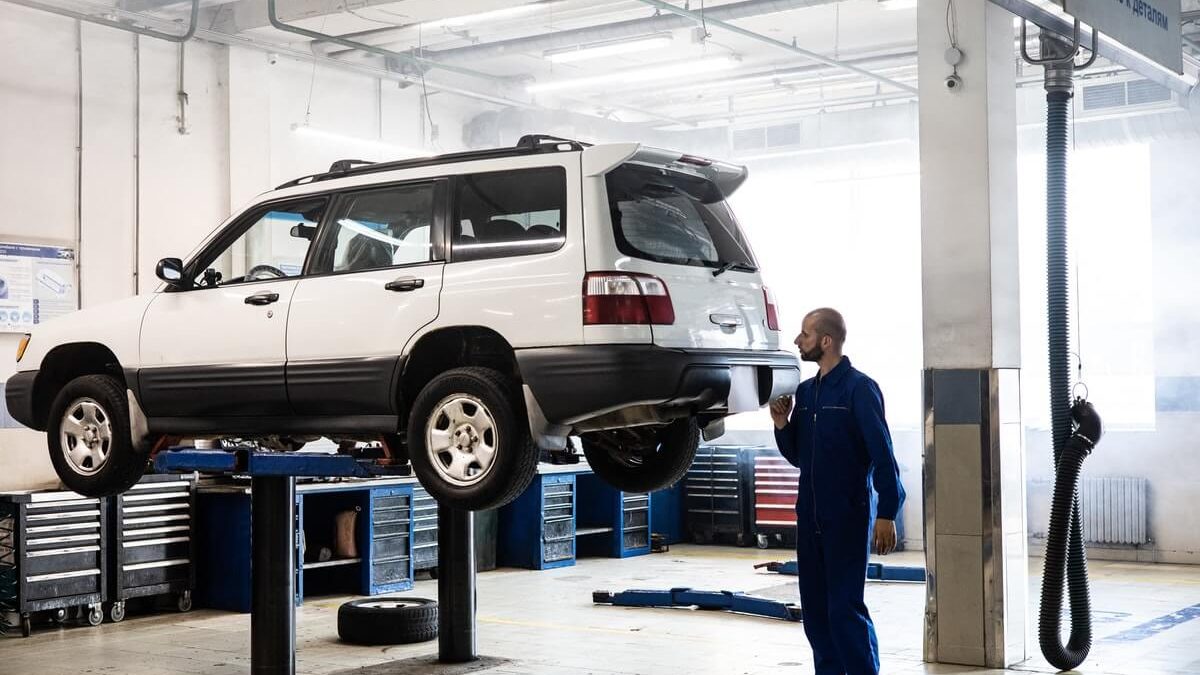 Different Car Related Careers You Should Consider!
admin, October 26, 2021
8 min

read
2235
I often say that there's a job out there for everyone. Today, this post will be all about cars and car lovers. If you're a petrol head, then I'm sure you want a job that has something to do with cars. There's nothing better than turning a passion into a career. So, here are four different car related careers you should consider:
Working As A Car Mechanic
A popular car-related career is to go down the path of a car mechanic. The way I see it, cars will need to be serviced or fixed, so the need for mechanics is always there. Being a car mechanic can open your world up to so many marvellous opportunities. There are loads of different jobs you can do and skills you can learn. It's a very hands-on career, and you need to be prepared to get your hands dirty once in awhile. You'll find that mechanics will go down either one of two paths set out for them. They'll either work for a company or start their own. Working for a company means you get guaranteed payment every month and have a sense of job security. But, you could earn loads more money if you open a successful garage and do things on your own. Obviously, your second option is risky because things could blow up in your face and your business may flop. It's up to you whether or not you're willing to take that risk.
No matter which path you choose, both will lead to great careers. I think you should consider being a car mechanic for many reasons. To start, you get to work closely with cars and learn how they work and what makes them function. For a car lover, this is a dream job! The second reason is that it offers a lot of diversity. Being a car mechanic doesn't limit you to one or two tasks every day. You could do so many different things in just a few hours. One moment you could be fixing dents in a car, the next you could be fitting a new engine. Diversity is good because it means the job won't get boring and you're kept on your toes. Also, as noted above, you can start a business out of this career. And, it's not a difficult business to start, you just require a garage and some equipment, and you're ready!
Also Read: Excellent Car Brake and Clutch Repair Services
Naturally, if you want to work as a mechanic, you need to learn a lot of stuff. There are courses you can take that will teach you how to be a mechanic and hone your skills. Be prepared, these courses aren't quick things; it can take a few years for you to get the right qualifications.
Working For A Car Dealership
There are tonnes of car dealerships up and down the country that provide a variety of jobs. These range from salespersons jobs to senior management roles. Whatever role you choose, it's the perfect career for someone that loves automobiles. Of course, with so many dealerships out there, it can be tough to choose who to work for. You could either work for a used car dealership that sells cars of various types and manufacturers. Or, work for a manufacturer specific dealership that only sells cars made by a certain brand. I'd recommend you opt for the second option purely because the pay will be better and the rewards greater. However, you'll probably find it easier to get a job at a used car dealership as manufacturer specific ones are so popular.
So, why do I think you should consider this car related career? Well, as I mentioned earlier, there are tonnes of roles available. The most popular of which is being a salesperson and working on selling as many cars as possible. But, if you have an accountancy degree then there will be roles available for you too. Or, if you want a standard admin role then you can find that too. Secondly, you get lots of good employee benefits when working for a big car dealership. As you can see on the job application center website, car dealerships like Chrysler offer vehicle discounts. This is common for a lot of dealerships, as well as great pension schemes and a better than the average wage.
All things considered, it's a very good career choice for people of varying experience. With entry level salesperson jobs, and more experienced manager positions, everyone is covered. Plus, there are lots of car dealerships out there which means plenty of jobs on offer.
Working As A Driver
Another popular car career is to work as a driver. If you enjoy driving, then careers don't get any more perfect than this. When people think of driving jobs they usually associate them with taxi drivers or chauffeurs. You know, jobs that involve driving people around. And yes, a lot of driving jobs are focused on this. In fact, there are lots of different types of roles like this. As well as the two mentioned, you could be a bus driver, limo driver, or Uber driver. Also, there are driving jobs that don't involve driving people around. Stuff like driving a lorry or van to transport goods from place to place. There is so much choice available to you; it can be hard to pick what job you want. My advice would be to make a pros and cons list to figure out which driving job is best for you.
As you can see, there are tonnes of driving jobs to choose from which is why you should think about this career. There are jobs that suit any driver, and they vary in pay and rewards. Also, driving jobs will give you the option to start a successful business. If you have a car, there's nothing stopping you from getting a taxi license and making money. Or, you could buy a few cars and attempt to start a local courier service. Another positive of working as a driver is that you get paid well and have flexible hours. This is something that not a lot of car related careers can offer you.
Understandably, even some car lovers are put-off by the idea of driving for a living. It can get tiring, but if you like it, then I don't see why you'd look elsewhere for a career. Plus, you get to travel a lot and can see cool places while on the road. If this career does interest you, then check out a post from a few months ago on advice for getting a driving job.
Working As A Car Investor
This final career is a little bit different to all the others. Mainly in the sense that it's very much a self-employed option. So, what does working as a car investor mean? Well, it means you invest in cars, then sell them on for profit. Now, you're probably wondering how this works because cars tend to drop in value, not increase over time. Unless, of course, you buy a classic car for cheap and then sell it for more money. And, this is one way you can go about your business, but it's a little bit tricky. Personally. I think you should dabble in the used car market. This is where you'll get great value, can pick cars up for a bargain, improve them, then sell them on. That improvement stage is crucial to how you make money. Think of it as like property flipping, but with a car instead.
I think this is a great career option because you can make a tonne of money out of it. The key is to find cars for a low price; that only need a few improvements to make them worth more money. Lots of used cars have faults that only cost a small amount to fix and will add serious value to the car. This is something you can do on your own or start a small business with some friends to make more money out of it. If you do it with friends, then there's more money to use to invest in cars and make improvements. Plus, if you're clever, you can go into business with a mechanic friend so they can make all the improvements. It saves money having to pay a mechanic yourself.
Also Read: Why Are So Many Car Injuries Nothing To Do With Driving?
It may seem like a risky career, and it is, but it can be so profitable. I think it's perfect for someone that's been working for a long time and wants a change in life. Put your savings to good use and invest in some cars that you can sell on for more cash. If you're young and looking for your first job, then I strongly suggest you don't look into this! Consider one of the other three careers I've written about above if you want a good first job idea.
Lots of people think that you're destined for a boring career. There's no way you can make a living doing something you enjoy, right? But, as this post has proved, that's entirely wrong! If you love cars, then you'll love all of the career options written above!
Related posts