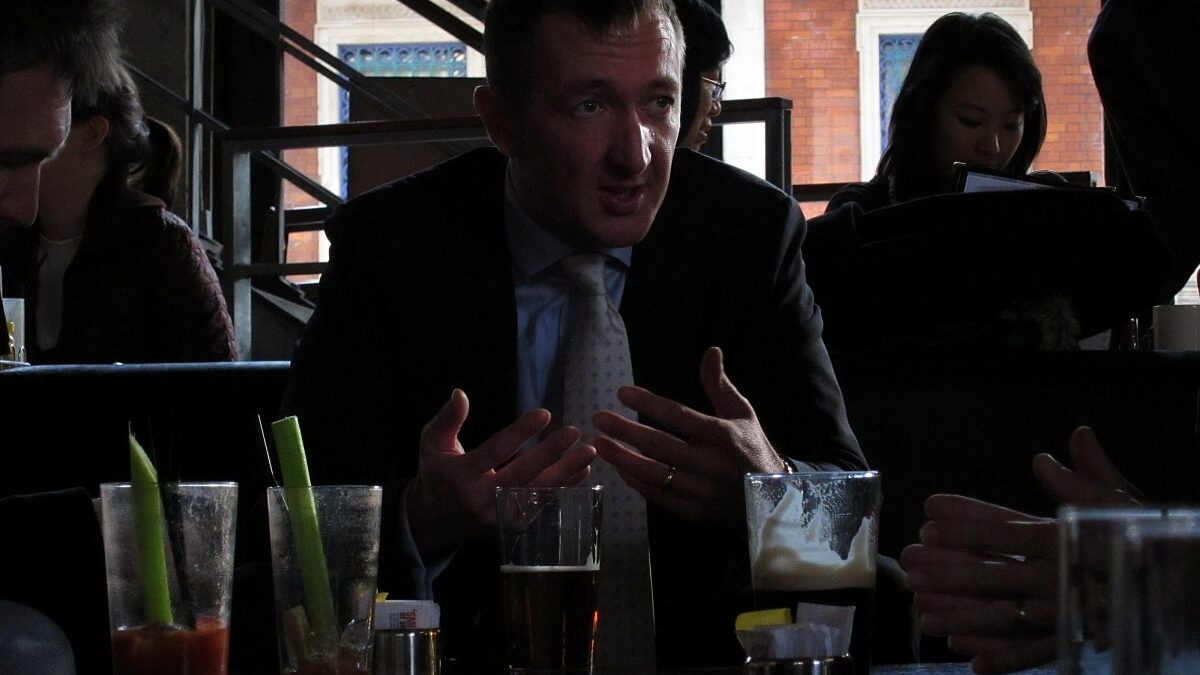 Ralph Ineson: The Lesser Known Actor Behind Many Popular Roles
admin, September 8, 2020
3 min

read
807
Hollywood is incomplete without the contribution of Ralph Ineson. He is such an actor who is known mostly for his recognizable voice credits on both small and big screen. His roles in Harry Potter, The Office, Game of Thornes are only some of his contributions. The Witch movie gave him accolades to last forever. He is a man of honour who knows how to deal with the small screen thrillers as well as the big screen pivotal roles.
Ralph Ineson and his roles match with each other along with the expansive and virtual reality universe. He has acted in Stephen Spielberg's, Sci-fi action Ready Player One, the movie created some big noise on the box office.
Different Roles of The Actor
While you search on Google "Who is Ralph Ineson?" Ralph Ineson is a brilliant actor who played William in the horror movie The Witch, It is one of the top best Hollywood horror movies. The success of this movie can be clearly attributed to excellent, powerful acting of Ralph and Kate Dickie (who played Ralph's wife). Ineson's delivery of speech leads his acting to a special trademark of perfection. Apart from acting in The Witch, his pivotal role in Chernobyl, and also his great appearances in kids special Harry Potter, GOT, and the Buster Scruggs brings about an awesome difference to each of these movies and series.
Numerous other Acknowledgements
Along with his acting, Ralph Ineson has also contributed in many other great films/documentaries and programs with great directors. His voice-overs are quite wonderfully acknowledged and he notable has one of the best voices in Hollywood.
Also Read: Way For You To Sell Tickets Online, Quickly and Easily
Born in Leeds, Yorkshire England, the actor is a dedicated person who believes in working hard and giving his best to whatever small or big role he is confronted with.
And if you ask me about my favourite Male voices in Hollywood it would be
Ralph Ineson
Morgan freeman
Ron Perlman
The rumbling, baritone voice of Ralph Ineson makes him a noteworthy voice-over artist, he perhaps has the most distinct, deep and rich voice in Hollywood. He is remembered for the voice-overs he has given to many roles and drama series like voicing Hunter, Charles Vane, and Cutter. Ralph Ineson is the voice in several commercials, the Dacia (European Car brand) adverts in the UK have his voice. You would have probably heard him several times and not known that it was him!
Popularity on Scoreboard
The popularity on the scoreboard of fame is quite massive for Ralph Ineson.
He is popularly known as "Finchy, the flash chris Finch from "The Office" (2001). He played Professor Amycus Carrow in the last three "Harry Potter" films. Dagmer Cleftjaw in "Game Of Thrones". And as William in Robert Eggers' debut film "The Witch"(2016. Ineson has a whole lot of movies lined up for release in 2020 and 2021 that I along with his several fans looking forward to.
Ineson is an actor who doesn't prefer too much lime-light, a man prefers to speak less in front of the reporters.
Also Read: Wearing a Luxury Watch is an Amazing Thing
Related posts