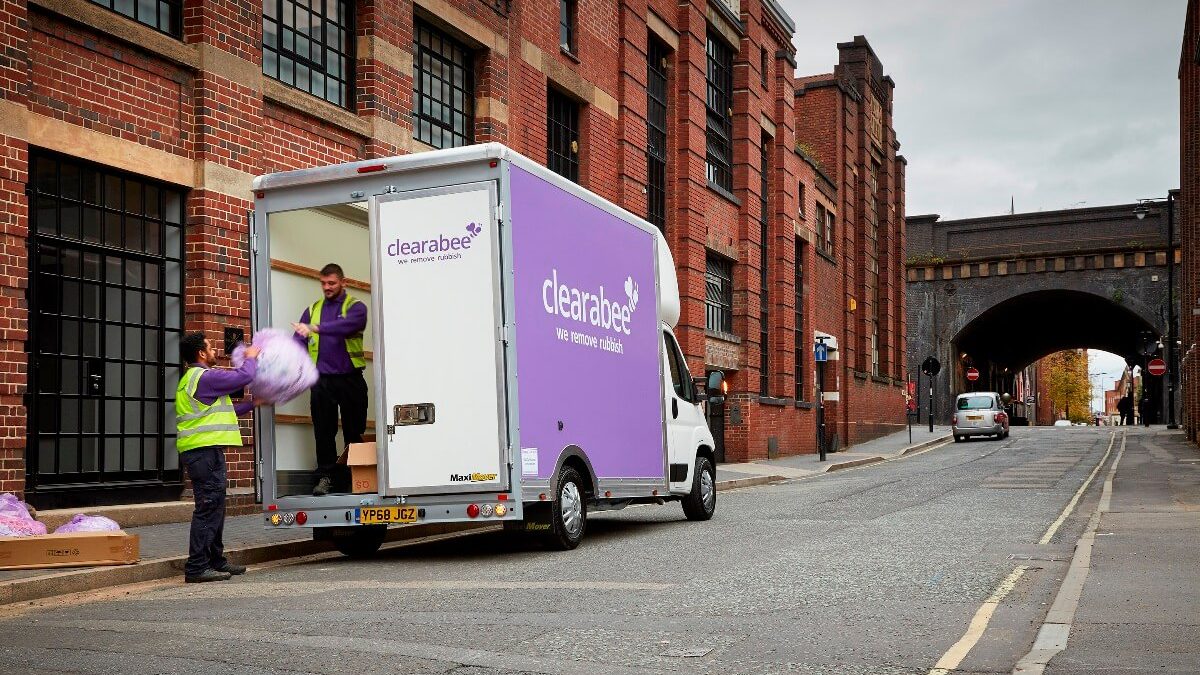 A Helping Hand – A Competitive Skip Hire Alternative
admin, September 23, 2022
5 min

read
1341
When you use a skip, there's no guarantee that you'll need all of the space that it provides. So, you could end up paying for a whole lot more than you need. On the other hand, it's quite possible that things could go the other way and you end up not having enough room in your little skip for all the waste you need to get rid of! Clearabee has a number of services, so you can find one to suit your needs.
SKIP HIRE
Waste Skip Hire points to consider – There are many reasons why you may choose to hire a waste skip, whether it is because you are moving or remodeling your home. You may have a lot of waste to be removed and need some help disposing of it. Finding a waste skip is relatively easy; just need to put some planning into it. You will need to decide what size skip you need depending upon how much waste you have. Also will need to know where you will place the skip and plan for how long you will need it.
Skips come in a variety of sizes including mini, midi, builders' skips, and large multi lift skips. Waste skip hire companies also offer skips for light waste and skips for heavy waste. You will determine the size of skip that you need to hire by the amount of waste that you need to get rid of. It is better that you over estimate rather than under estimate as you will invariably find more rubbish to throw into it. After you know which size that you need you will need to determine where you will put the waste skip.
If you have your own property you will probably want to put it in the driveway or garden. If you don't own your own property you will need to place it on the road. You will have to apply for permits with your local council to be able to do this. The charges for the permits vary. It can take one to five business days to get the permit. You will also need to have lights and traffic cones at each end of the waste skip if it is placed on the road.
There are things that may not be placed in general waste skip hire including electrical goods, asbestos, batteries, tyres, gas cylinders, pressurized containers, paint tins, food waste, liquids of any kind, and many other types of hazardous waste. If in doubt, contact the company you will be getting the skip from.
If you are looking for skip hire in UK's area then check out skip hire near me where are number one for waste removal in London.
Things to Consider Before You Hire A Skip:
Make sure that you have your requirements clear before you contact any companies.
Decide how long you need the skip for, bearing in mind how long it will take you to load it.
Which size of skip do you think that you need – bear in mind that the way you fill the skip and cram everything in affects how much it will hold. Plus I'm sure you will find more things to throw away once you get started.
Think about where the skip can be put whilst you fill it up – can the truck get easy access in and out? Especially at the time that you want it delivered and picked up.
Here are some further tips for getting the best rubbish skip hire prices. Visit as many local skip hire companies websites as you can to get the most competitive quote. And finally, why not ask your neighbour if they would like to share your skip hire and therefore share the costs?
Skip Bags
Skip Bags are made from strong plastic and nylon and are capable of holding from up to a ton to a ton and a half of rubbish. They are now a popular alternative to hire skips. Skip bags are especially useful for properties were access would be impossible for a normal skip lorry. Skip bags are available in high street DIY stores including Wickes and B and Q, as well as from specialist skip bag hire.
One of the main benefits to hiring skip bags is that you can load the waste in your own time – simply storing the bag until you're ready to load it. Then you simply make a call to the skip bag company to make collection (beware the price you pay for the skip bag does not include collection, and this is normally about another £50, depending on your location).
Make sure that you cite the skip bag in a place that the Skip Bag Lorry can reach with its crane. BEFORE you start to fill it up, as you will not be able to move it afterwards!
Skip Bags are Normally Available in Sizes:
Small Skip Bag:
Storage Capacity is 1 cubic yard (holds approximately 1 ton).
Flat-packed, opening out to 90 x 90 x 90cm
Ideal for household, garden, DIY and general building rubbish.
Medium Skip Bag:
Storage Capacity is 1.5 cubic yard (holds approx 1.5 ton).
Flat-packed, opening out to 180 x 90 x 70cm
Suitable for bigger, bulkier items such as doors, kitchen units and bathroom suits rubbish removal.
Large Skip Bag:
Storage Capacity is 1.5 cubic yard (holds approx 1.5 ton).
Flat-packed, opening out to 210 x 165 x 100cm
Suitable for bigger, bulkier items such as doors, kitchen units and bathroom suits rubbish removal.
Advantages of Hiring Skip Bags instead of Hiring A Skip Are:
Bags come flat packed, so you can simply store them until needed, then use at your leisure.
No need to pay for skip permits from the council.
With easier access for collection you can store the skip bag on your own property.
Skip bag loaders can access your waste without you having to wait around.
Skip Bags can make disposing of small quantities of house clearance rubbish, building rubble or garden debris so much easier and more convenient than hiring a traditional steel skip.
Related posts