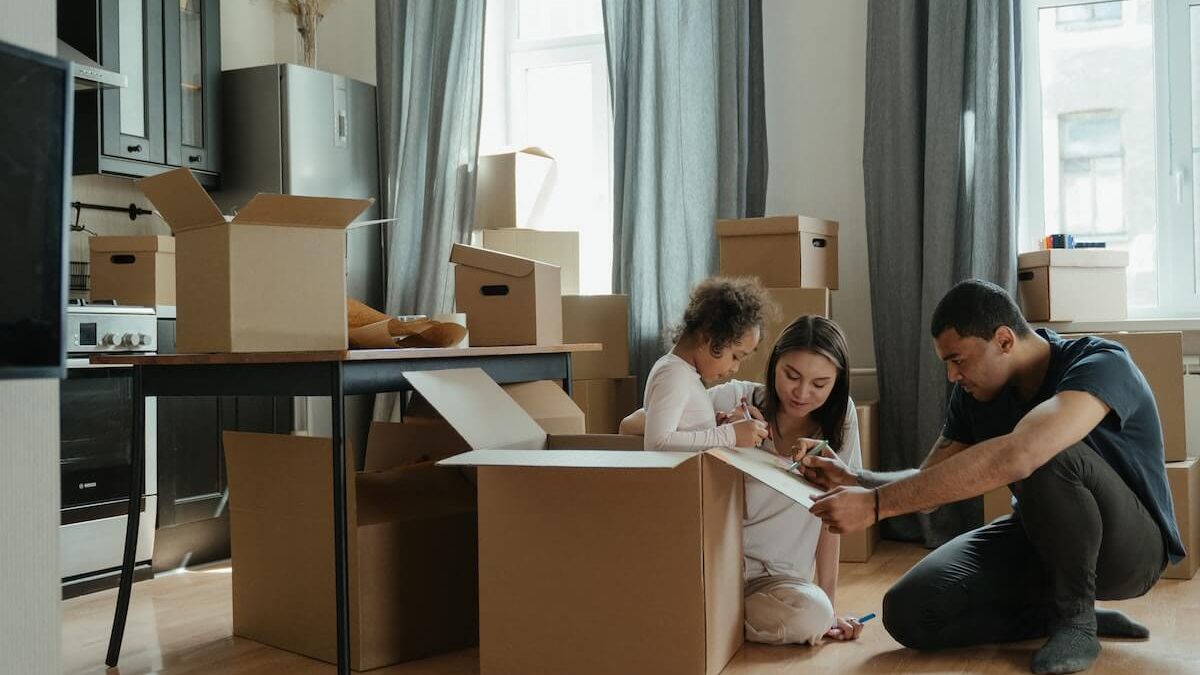 The Best Tips For Moving House
admin, September 2, 2022
4 min

read
115
Whether you are moving to a new house or downsizing, there are some tips that will help make the move easier. Here are some of them: Getting a moving quote, preparing for the move, and packing and unpacking your things. Follow these best tips for moving house, and you'll be well on your way to making your move a breeze!
Getting a quote
Getting a quote for moving house is an important part of moving, and one of the most important parts is determining how much it will cost you. The price of moving varies, depending on the distance to be moved and the type of move. While the quotes for moving can be similar, a moving company will usually need to visit your home to assess your needs and offer you a more accurate quote.
When getting a quote, make sure to request a full inventory list, sometimes called a cube sheet or a table of measurements. This list should show all of your furniture and approximate boxes needed. You should also inquire about the rate for moving during different times of the year. Typically, higher charges will be incurred during the summer months. Ask whether the price would be the same or higher if you moved at a later date.
Preparing for the move
Moving can be a stressful process, but preparing for it can help you set yourself up for success. To start off, you should make an action plan and a moving checklist. These will ease your stress and ensure that the move goes smoothly. Whether you are moving across the country or across the world, making a checklist is a great way to keep track of all the details. Crossing items off your list as you complete them will help you see how much has been done.
Another great idea is to have a moving notebook. This can keep track of important things, such as phone numbers and To-Do Lists. You can also use a notebook to track expenses and make a moving budget. You can even put in pictures of all of your possessions that you have stored off-site.
Packing
Whether moving to a new home or relocating to a new city, there are some helpful packing tips to follow to make the transition easier. One of the most important tips is to pack items by room. Although this may be controversial, it can help you stay organized and know where you've packed what. Make sure to label your boxes so that unloading is quicker and easier. Also, remember to pack small appliances and items in separate boxes from large ones.
Another good idea is to make a list of everything you plan to move. This way, you won't be packing unnecessary items and things that won't fit in the new place. You'll also be able to use packing materials to fill in any gaps. You may even want to protect fragile items with padding.
Unpacking
The first step in unpacking when moving house is to prepare a plan. Pack only the most important things and put them in the most convenient location before you begin unpacking. Plan ahead so that you will have ample time to unpack each room and get the necessary things done. Once you have a plan, unpacking can be an enjoyable process!
It can take a few days, weeks, or even a year to unpack your new house, but there are several tips that can make the process easier. First, sort your things into three categories.
Cleaning
If you are moving into a new house, you should take the time to clean it thoroughly before moving in. You can clean room-by-room or task-by-task. Be sure to take special care of your furniture. You can use a heavy-duty cloth and baking soda to clean stubborn marks.
Also Read: 3 Important Things To Remember When Moving To A New House
Ensure that the kitchen and bathroom areas are thoroughly cleaned, and that all the rubbish is removed. This is important because you will be moving a large amount of stuff, including trash. Also, be sure to document your cleaning work. Take photos and videos to record the process. Use colorful tags to label items so you can remember which areas were cleaned.
Related posts