Health is the most important factor and we should take proper care of our health. Sometimes we don't feel like registering for a gym or doing a cardio workout. This especially is a problem for people who don't want to build huge toned muscles. This article is for the ones like me who just want to burn your fat. If you are looking towards some fun and alternative ways to carry on your fitness keep on reading. The following are the best fun and simple ways you can be healthy and fit.
Rock Climbing
Get adventurous and join a rock-climbing team. Outdoor rock climbing can get dangerous and difficult sometimes. If it isn't your cup of tea there are plenty of indoor rock-climbing places. It will engage your upper and lower body all together giving a good workout and fun at the same time.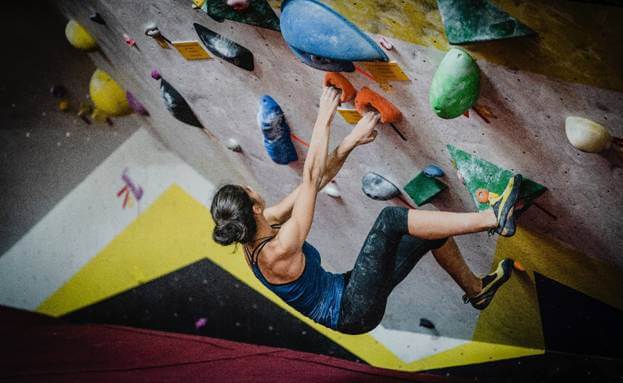 Ultimate Frisbee
I loved frisbee as a kid and today's ultimate frisbee is a real sport. What is more fun and enjoyable way to be fit than this? Get your friends and buddies and hit the park to see if you still have it in you. You can also join some team and clubs and compete making it even more competitive.
Wii Fit
21st-century fitness is here. Wii Fit lets you play sports and games that will sweat you like you are in a gym or a soccer match in your living room. Get started but don't forget to track your calories burned as you play.
Pool Exercises
Water aerobics and Aqua Zumba are good ways to exercise and avoid summer heat but swimming is just the best and burns a lot of belly fat. Swimming engages multiple muscles of the body all together which gives a complete body workout without lifting any weights says research. Water also reduces injury risk and improves range of motion.
Martial arts
There are plenty of martial arts that you can join. Just do a little research and get to know what you like the best. Or you can just join MMA, it is an intense workout. You can always switch to some other form. If you're afraid of sparring, hitting, and getting hit then things like cardio kickboxing, etc. are helpful. Thinking of joining a gym, get real martial arts gear and apparel from our stores in Australia and the UK. We also have one in the US, go out and explore more.
MMA, boxing, Muay Thai are the top ones in terms of intense and full-body workouts. Once you start and get accustomed to, they won't feel like workouts anymore.
Different forms of Yoga
Yogilates is a combination of yoga and Pilates. This involves mat exercises with yoga postures. Another one is Bikram Yoga is hot yoga, nope you don't do it in the open air and tight pants instead it is performed in a 105-degree humid room. This makes sure you sweat enough so the fat is burned. And there are many other forms of yoga you can try.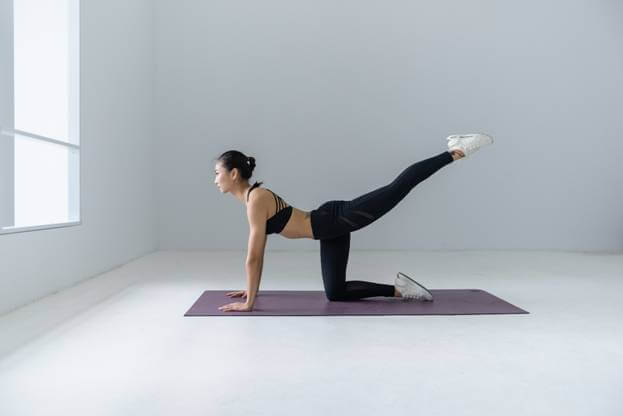 Weight Exercises
With weight exercises, you will not only lose weight but tone up and strengthen the body too. How exercises take you to a healthy lifestyle is just amazing. For some going to the gym and lifting weight is fun and for others, it isn't. If you don't like it, no worries because there is much more to come.
Core Conditioning
Most of the fat is stored around our belly area. Core conditioning workouts burn the fat and strengthen the core. Planks, HIIT, cardio, and Pilates are good exercises for core strengthening and burning fat. There are plenty of different forms of planks and HIIT that you can try.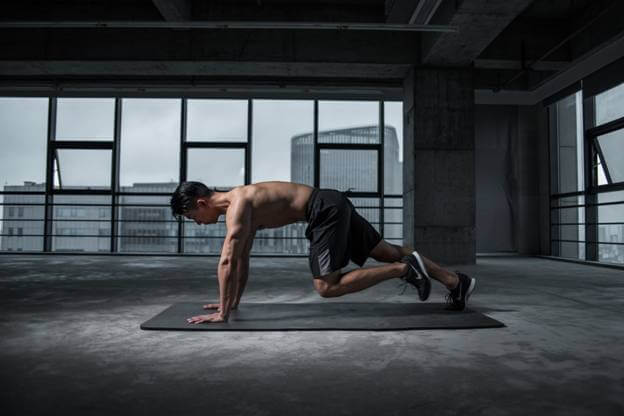 TRX Suspension Training
This is a body-weight exercise that uses suspension ropes. You can call it a resistance workout that can be done anywhere. This will condition and work on the complete body. You can either buy the equipment or register for a class.
Hiking
What is better than keeping yourself fit, having fun and enjoying nature all at the same time. A good hike can burn up to 500 calories or more depending on the terrain. Go on to explore nature and motherland and get fit.
Also Read: How to Get Into Hiking in 2020
Sports
Sports maybe just the thing for you to stay active if you aren't a gym rat. Football, softball, dodge-ball, tennis, squash are a few great ones. Just plan what you like, have fun and forget about the workout. While you have fun sports will be doing its magic.
Rollerblading
This aerobic exercise might not seem like but it is harder than cycling or even running. Adrenalin will be rushing through your body at its peak levels. Just invest in a good pair of roller-blades and start burning calories.
Jumping Rope
Jumping rope is simple and basic. We used to do it as kids and didn't even know it was too good of an exercise for fat burning. Higher the intensity more calories you will burn in a given period. Pick up a rope or buy good jumping rope and get started today.
There are still many other things that are fun and burn a good amount of fat. We could not list them all but here is what you can do. Just engage in some physical activity that you enjoy either it is dancing, sports, weight training, swimming, yoga, or martial arts. The point is it should be fun and make you sweat so the fat is burned. Besides all that diet is very important and plays an important role. Keep a healthy diet to maintain a healthy lifestyle.