Pros and Cons of Buying Furniture Online
admin, March 17, 2021
4 min

read
219
When it comes to online shopping all types of people give us different suggestions. While some people keep reminding you that online shopping is not safe at all, others might mention that online shopping has been the best experience of their life. While this dilemma of purchasing furniture offline or online kept you confused, we have tried to solve your problem. We have put together a list of all the pros and cons of ordering furniture online that will definitely help you make the best decision.
Pros of Buying Furniture Online
– Wide range of variety
When you order furniture online, you get a great variety of products. Sometimes it happens that you often did not plan for a particular type of furniture but when you look online, it attracts you so much and you feel like this might be the best option for your home instead of the furniture you were looking for.
– Ease of comparison
As we have mentioned before, if you get the best variety of products, you can easily compare different types of furniture. With all your attention on the screen, a website user can easily explore different types of furniture items and compare them to find out the best one for their home.
– Ease of accessibility
All you have to do is specify the size of the furniture you like and the furniture provider will do the rest of the work. Nowadays, as a pandemic is spread out, buying furniture online is the best option for you. You can explore the websites of various furniture providers while sitting in your comfortable living room. All you have to do is click on the furniture you like and add it to your cart. It will save you from the hassle of long trips to the local furniture providers.
– Amazing offers and discounts
You have to admit that no matter how big star your local furniture supplier is in your locality, his business will not be as big as an online store, the main reason for this is that online stores attract and deal with a wide variety of customers. They offer very exciting discounts on the products they offer.
– Ease of returns
You do not always have to do this, but many online stores have a replacement and return policy that allows you to have your product replaced or returned without hesitation. This is one of the best benefits that you enjoy in ordering furniture online. You can simply return or replace a piece of furniture that doesn't fit your room perfectly. There can be several situations where you may want to return the product such as a damaged piece of furniture, the wrong size of the furniture, etc.
Also Read: 10 Tips To Home Insulation Can Help Your Save on Your AC Bills
Talking about furniture not matching your room size or decor, some online furniture suppliers such as Castlery online furniture store offers an easy product replacement policy that can be very helpful.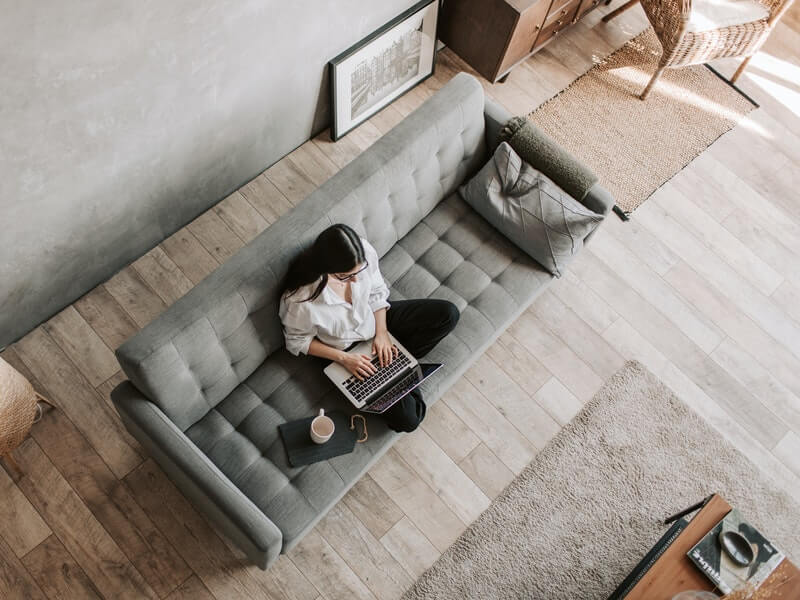 Those were just a few of the many benefits of buying furniture online. Let us mention some of the difficulties you may encounter during online furniture purchasing.
Cons of Buying Furniture Online
– You may not always get what you see
When you see something online you can't say for sure how it will look when it is in front of you. When you go to a local furniture store to buy furniture, you can touch the product, open its drawer, sit on it and check the product quality. When you are sure about the quality you can buy it but you can't do all this while ordering your furniture from an online store. A computer or mobile screen can't let you do that. You can only see the product photos. Sometimes you have to replace the product after buying online. Luckily, there are some online stores like Castlery online furniture store that offer a very easy return and replace policy. You can easily get a replaced product if it does not fit your room.
– Misleading reviews
Sometimes you place an order for furniture after reading good reviews but when you look at it in real life; you realize that the quality of the furniture is not so good. The only problem with the reviews is that you buy products relying on other people's experience but later find out that the product does not match your standards. What people are praising you may not like.
– Delivery charges
If you placing an order from a distant source then your order may require shipping. In such a case, additional shipping charges are added to the product cost. Some online stores offer free shipping for minimum pricing on the furniture, only above which, the delivery charges are not taken. If an online store and a local store are compared in the terms of delivery charges then the delivery charges of the local store are minimal.
Related posts