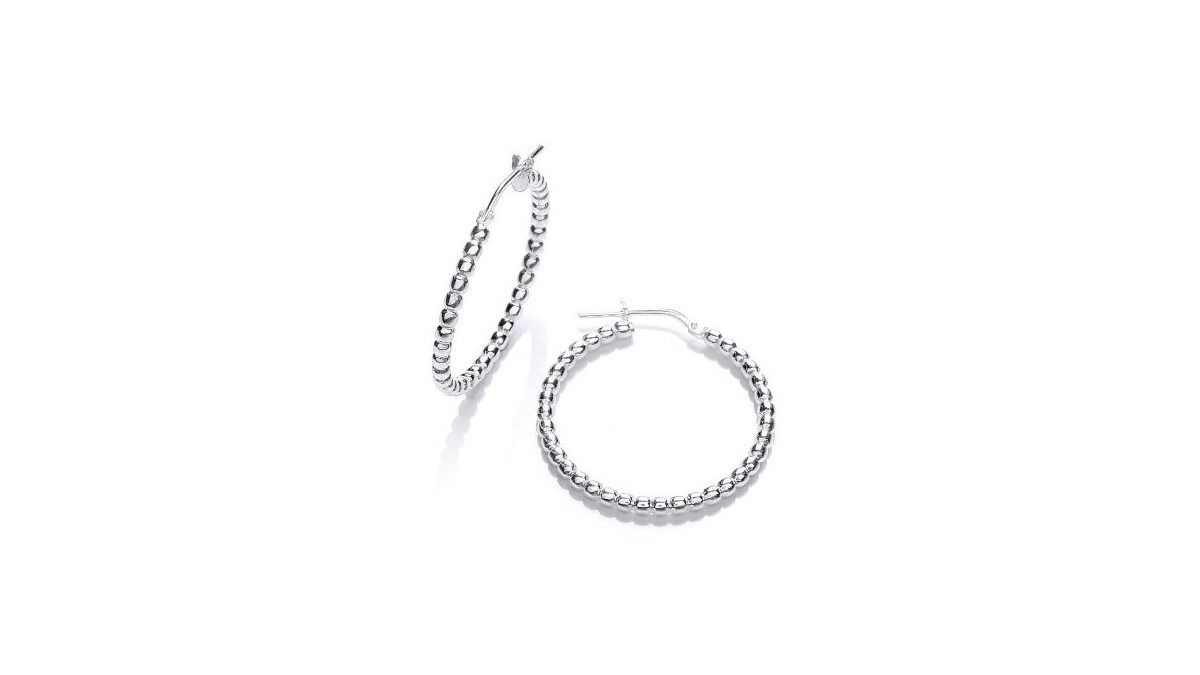 The Trend for Hoop Earrings
admin, June 2, 2021
3 min

read
586
Rings, bracelets, pendants, chains — there are so many accessories to complement your style and natural beauty, so it is not a rare occasion when the task to prepare a suitable jewel ensemble for the upcoming event (a wedding ceremony or a casual party with friends) turns into a disaster. If you don't know for sure which accessory you would like to wear next time, hoop earrings are highly recommended for your consideration.
Classy and modern at the same time, this design is appreciated for its versatility and so-called compatibility with different types of customers' faces and skins. Once Julius Caesar was the one who introduced the accessories under analysis as a status symbol, and now anyone is welcome to buy hoop earrings https://www.fjewellery.co.uk/en/earrings-hoop/ and become a trend-setter fast and easy. With the help of F Jewellery, your dreams about perfect earrings will come true for sure.
Also Read: Antique Jewellery and Reasons to Buy it
If you think that hoop earrings have nothing amazing in their essence, then stay tuned to reveal their true inner power. Get ready to take notes!
Hoop Earrings to Admire in 2021
Perking up your look of today is as simple as ABC when accessories such as hoop earrings come to the rescue. It doesn't matter whether you are going to wear a sweater or a dress, a pair of sparkling "decorations" for your ears won't be extra. A lot of runway offerings demonstrate plentiful of marvelous choices, but the preference is given to fresh and versatile models. Here are some of the get-it-now solutions to get acquainted with:
Animal motif — designs that incorporate animals are frequently considered childish and even too naïve, but they have become upgraded thanks to the efforts of professionals. In this case, there are three popular variants of their design. Firstly, the major design element is located at the bottom part of the device. It could be giant scorpions, lions, cats, and even dinosaurs — a lot depends on the manufacturer's creativity. Secondly, little metallic elements like small butterflies are spread on the entire ring part evenly. And finally, animal signs, either large or tiny, are used for decorating the upper part of the jewellery. However, don't think that it. For instance, hoop earrings are visualized in the form of cobras instead of the ring itself.
Everyday objects — people seem to be completely accustomed to how a pen or a razor looks, but what if they are seen somewhere unexpectedly? Hoop earrings that are designed in the format of mini handcuffs or carabiners will definitely be powerful in attention-grabbing. Pin drop threader earring sets are especially highly thought-after.
Supersize hoops — don't underestimate the power of oversize designs. In this case, hoop earrings are presented in the range from simple and minimalist solutions to models with twisted chains and multicomponent ring parts. They look stunning with colorful stones inserted too. You are welcome to play with styles and impressions. For example, a pair of extra-large hoops with pearls will combine delicacy and passion for uniqueness at the same time.
Where to Purchase
Of course, it is up to you which hoop earrings to buy. But it would be better to know about the place with a great assortment, wouldn't it? In this perspective, F Jewellery with its gorgeous catalog of classy and elegant solutions of different sizes will serve excellently. Since it is an online store, you are free to compare the range of prices and choose the best deals for your taste and budget.
Also Read: Why is Antique Jewellery A Great Choice?
Inexpensive tags don't influence the overall quality of the presented goods — all of them are created to last and bring joy and delight to their owners. With the help of photos and search filters, your shopping journey will be simplified significantly.
Related posts