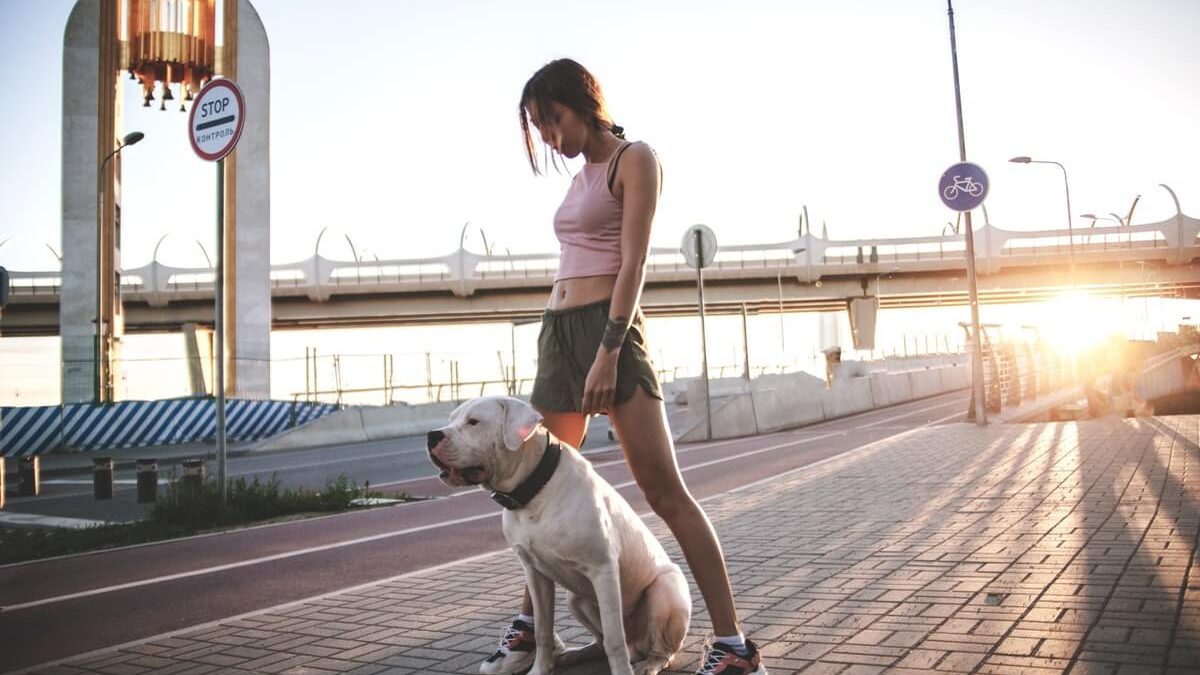 10 Fun Things To Do With Your Pet This Summer
admin, May 29, 2023
5 min

read
1137
Summer is here, and what better way to enjoy the sunshine than getting out and having fun? Even better, take Max the dog and have an adventure together. He's sure to love you for it.
It's a well-known truth that people who include their dogs in everyday activities deepen the bond between them and their pet, forging longer lasting friendships and greater happiness all round. Dogs that are used to a broader range of situations tend to be less anxious and frightened. By getting outdoors with your furry friend, you can make some wonderful memories while helping your pet be the best possible companion.
Also Read: Summer Water Activities: It Time To Get Wet With Kids
We've come up with 10 fun activities you could try with your pet on this Summer.
1. MORNING RUN
Wake up and smell the coffee? Yes, but go for a run first! If it's a lovely day and before it gets too hot, take Max and head out to the park. He will love the early morning exercise with you, and get both your days off to a good start. If jogging is not your thing, you could take the bicycle instead – Max will have no trouble keeping up with you at moderate speeds.
2. WALK WITH A BUDDY
Question: what's more fun than a dog walk? Answer: a dog walks with a buddy. Finding a walking companion can liven up long walks and makes it easier to play doggy games en route. It might be safer too, especially if you go off piste and visit remote areas of countryside. If your friend also has a dog, so much the better, provided Max gets on well with his canine companion.
3. RIDE IN THE CAR
If it's a nice day and you fancy a drive rather than a walk – or a drive to a beauty spot where you could go for a dog walk – why not take Max in the car? Many dogs love sticking their head out of the window and feel the wind around their ears. All you need is some music: "Get your motor running, head out on the highway, looking for adventure in whatever comes our way!" Born to be wild.
4. GO GEOCACHING
Treasure hunts are a summer favourite for human and canine explorers alike, except these days they're called geocaching. Say what? Geocaching is a recent invention where people hide little 'treasures' anywhere in the Great Outdoors for others to find. The exact coordinates of the stash are logged online, visible to other treasure hunters who use their smartphone or GPS device to help find the 'cache'. Great fun for Max too!
5. GO CAMPING
Get back to nature and spend a weekend camping, and take the dog and the kids too. Provided Max is kept on a leash, many state or provincial campsites are happy to welcome well behaved dogs. Your four legged friends will love being part of the action, and he'll enjoy the BBQ just as much as you do!
6. AGILITY FUN AT HOME
There's no need to go far just to have fun with your dog. If you have a backyard and a few garden toys, it's easy to set up a DIY agility course and have hours of fun right here at home. Use some of the kids' toys, perhaps a hoola hoop, a mesh tunnel, an old car tire, something to jump over, to crawl under or zigzag around. Let your imagination run free and watch Max lap up the attention he's getting.
7. POOL AND BBQ PARTY
Dogs love the water as much as the next person, especially on a hot summer's day. Why not get the paddling pool out in the garden and invite a few friends over, and tell them to bring their (friendly!) dogs too. Combined with a few beers for the guys and a barbecue for everyone, this is bound to be a winner on all fronts.
Also Read: Benefits of Pets to Foster Children
8. HIT THE BEACH
A long sandy beach with your dog – what could be nicer? If you live near the ocean, you're spoilt for choice. Pick a time when it's not too busy and enjoy the wide open spaces. Let Max go swimming if he wants to (you may not be able to stop him anyway!), take a favourite toy along or find a stick for endless games of fetch.
9. DOG SHOWS
For a special occasion, you could look into canine dog shows or friendly contests taking place in your neighbourhood, assuming Max is up for it. Why not enter him into obedience training, agility or other events, teaching him new tricks and practising at home if necessary to make sure he is in with a chance of winning?
10. DOG FRISBEE
Find an open outdoor area – your garden, a local park, field or the beach – and play frisbee with your four legged best friend. Be sure to invest in a dog friendly version made of soft, flexible rubber so Max doesn't get hurt. It's a fun exercise for both of you that's easy to learn and can be played for hours.
Related posts