Paintball and Airsoft Venues Near London
admin, February 7, 2022
4 min

read
2692
Whether you're looking to gear up with your office colleagues and head out onto the airsoft field or want to treat the family to a 'friendly' round of paintball, London has countless paintball and airsoft locations perfect for a day out!
Bunker 51, Greenwich Peninsula
Catering to both airsofters and paintballers, along with laser tag and their very own zombie experience, Bunker 51 is extremely well-equipped for a great day out! This all-indoor location is sealed off from the outside world, leaving you to battle your way through the chaos with your trusty gun at your side.
Also Read: How to Get Into Hiking in 2020
All of the mentioned packages include the necessary equipment to get you set up, such as weapon, ammunition and protective clothing. Ideal for those days when the great British weather doesn't live up to expectation, Bunker 51 is definitely somewhere that should be on your list!
Go Paintball, Whyteleafe
If the weather is on your side and you want to enjoy some outdoor paintball action, then Go Paintball is a great choice. As one of the closest outdoor paintball locations to the centre of London, this spot is perfect for blowing off some steam in a forest environment. The set is run by a former number one UK paintballer so you know the experience you'll have here will be top-notch.
The location caters to both adults and kids so is perfect for a family day out. There is also a range of packages, such as corporate events or school trips. Additionally, packages are available for laser tag, for people that don't fancy being hit by balls of paint or for players that are looking for a slightly less intense experience.
Tactical Warfare Airsoft, Croydon
Located roughly an hour outside of the city centre, Tactical Warfare Airsoft is the perfect answer to the question "what shall we do this weekend?". Game events take place every other Saturday at their woodland location in Croydon. This location offers both new and experienced players an opportunity to get involved with airsoft and become part of a team for the day.
Packages are available for players with their airsoft rifles and for people who want to hire everything on the day. There are half-day and full-day packages available depending on how long you want to play for. We'd suggest taking some bottles of water, some lunch and some snacks to keep you fuelled throughout the day.
Campaign Paintball, Cobham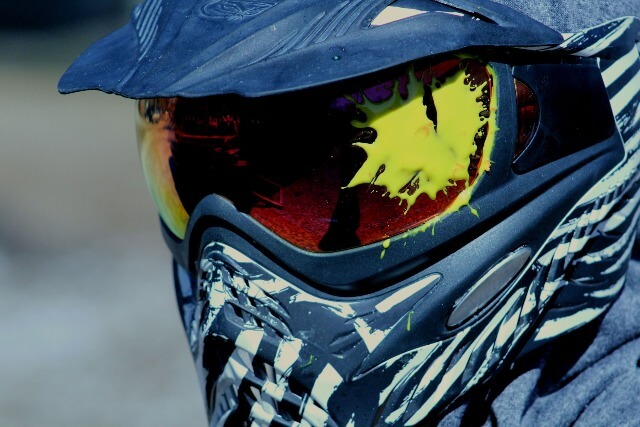 Found towards the south west of the city centre, roughly a 30 minute drive away from the capital, Campaign Paintball is set on a 100-acre location of woodland and conveniently located close to the A3/M25. The staff here are excellent and can cater to all abilities, from seasoned paintball veterans to first-time players.
Offered at this location is both paintball and laser tag, accommodating adults and children. There is a range of maps to choose from including the nuclear waste-themed 'Chemical Alley', the overgrown woodland of 'Jungle' or the wild west-inspired 'Dodge City'.
Mayhem Paintball, Essex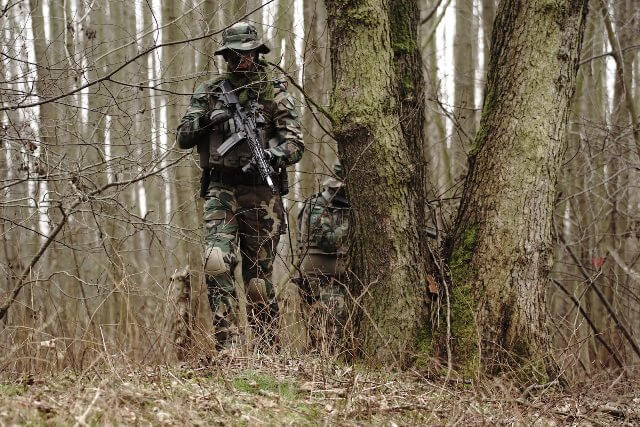 Despite being called 'Mayhem Paintball', this is not all that the site offers, with laser tag and airsoft both forming part of their offering. This outdoor location includes a range of obstacles including hay bails, waste barrels, shipping containers and even vehicles. With their paintball package, you'll be given all the equipment you need, meaning all you have to do it get to site. This is made easy too, with their pick-up and drop off service, shuttling players to the closest central tube line station.
Also Read: Where are The Friendliest Areas in Britain?
The site offers two styles of airsoft games; an experience session for players who haven't picked up an airsoft gun before or a walk-on game for experienced players every first Sunday of the month. There is also a Saturday night fight session the day before the third Sunday of the month.
RW Paintball, Various Locations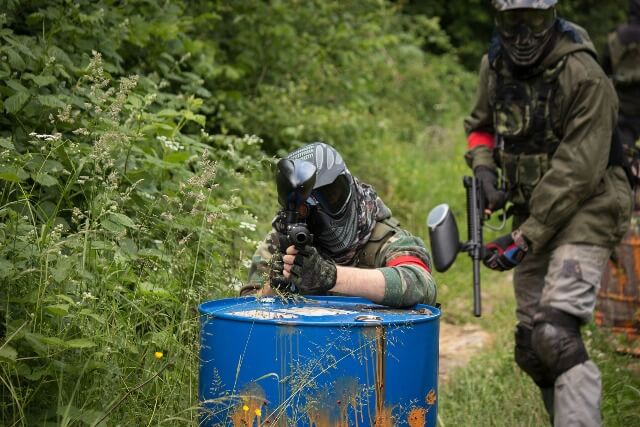 Heading outside of the city of London, RW Paintball is a company that has access to a range of locations in the South East, most within driving distance of the city. The sites are woodland based and include a range of playing areas creating a diverse experience for each time you play.
Paintball days typically start at 9am and conclude at 3.30pm so you'll need to pack water, snacks and a bite to eat for lunchtime. Their packages are designed to suit any budget, meaning that you can get involved from as little as £18 including ammunition, gun and overalls.
If you're looking for more great ways to get out and about, then look no further than our range of articles on travel and days out!
Related posts