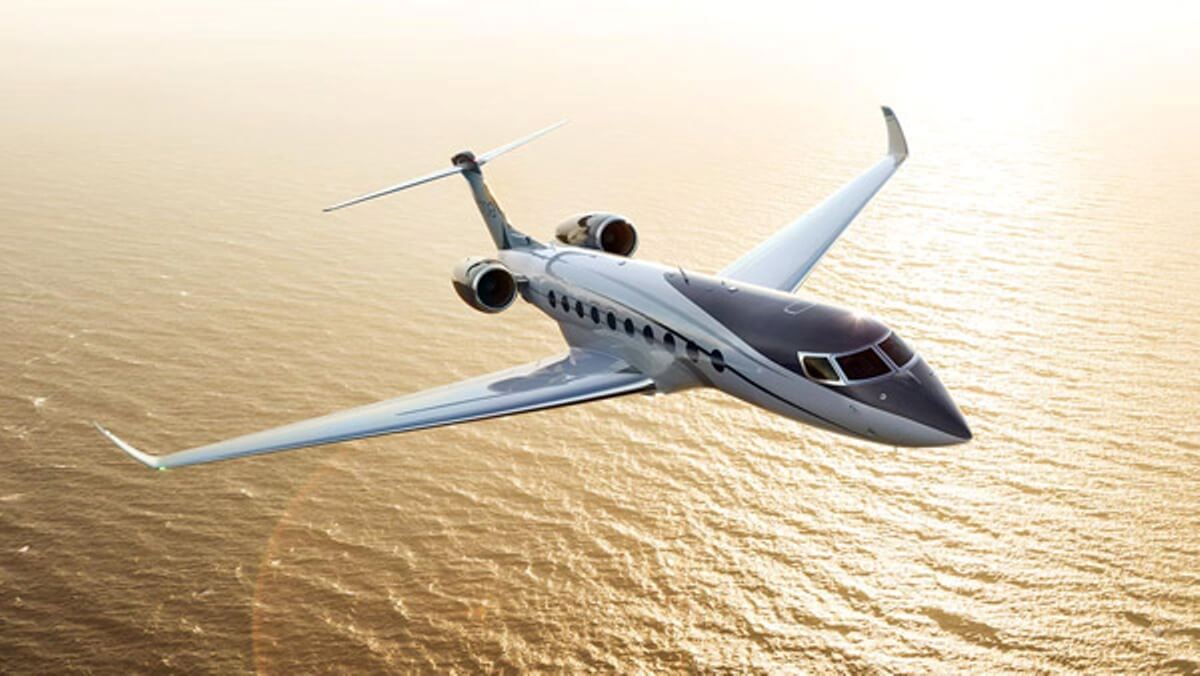 Private Aviation: A Private Flight from New York to London
admin, September 30, 2023
5 min

read
337
New York and London are two hubs of fashion, business, and luxury. The liveliest city in the world, New York, resides comfortably on the east coast of North America. New York City glimmers at the mouth of the Hudson River, calling out to tourists and locals alike. Divided into five sub-cities, Manhattan, Brooklyn, Queens, Staten Island, and Bronx, New York is like London's other half.
Since London and New York are two of the most luxurious cities in the world, it makes sense to travel to and from them using a private jet. The journey to the hub of comfort, style, and luxury needs to live up to the destination! This blog will give you all the details you need to know about chartering a private flight from New York to London.
Private Airports in London: The Top 4 Landing Spots
When you take a private jet New York to London, you need to be aware of the airports in London you can use.
Farnborough Airport
Farnborough Airport means business when it comes to private flights. Quite literally, Farnborough Airport was set up for business purposes. The amenities for passengers and cabin crew alike provided by Farnborough Airport are unmatched by any other airport. You can enjoy waiting your flight in a gaming station, or a luxurious lounge. Farnborough Airport also allows you arrange for meetings that can be booked on-demand, providing a seamless and stress-free experience. Not to mention, if you want to travel with your family and don't want to leave your pets behind, they have a Pet Travel Scheme. Farnborough Airport's Pet Travel Scheme ensures that your pets fly as comfortably as you do, and they even have an on-site Vet. The business airport is situated just at an hour's drive away from downtown London, making it perfect for welcoming flights from New York.
London Luton Airport
Just to the North of the city center in London, you will find London Luton Airport, which welcomes private flights daily. Paying an extra amount allows you to enjoy London Luton's private lounges that give you a sense of luxury and relaxation while you wait for your flight. Not to mention, London Luton's in-airport amenities are perfect for private travelers in 2023 because they include WiFi and printing services for last-minute documents. Luton also offers a Signature Elite Class option that can provide you with a private chauffeur for your flight to and from your private jet. The London Luton Airport is also open 24 hours, 7 days a week.
London City Airport
London City Airport is the most convenient on this list in terms of location because it is in the heart of London. Using the London City Airport is convenient as it allows you to travel straight to your destination, whether that's an important meeting, or a hotel. London City offers passenger lounges and meeting rooms along with other services for maintaining your private jet.
London Stansted Airport
What sets the London Stansted Airport apart from other airports is it's large 10,000-foot runway perfect for the largest jets and aircraft. London Stansted is perfect for those traveling in and out of London in larger groups and using larger aircraft. The London Standsted offers you a choice between 5 FBOs ensuring that business is smooth-sailing and you get a landing experiences packed with luxury and privacy. This airport also welcomes pets on private flights, and provides services as well as treats for your furry friends. Not to mention, there is a hospitable concierge service available at London Stansted for last-minute reservations or any needs you may have. Your concierge will also ensure that the aircraft you land in is maintained and there is a chauffeur waiting to drive you to your destination. The London Stansted Airport is located just north-east of London, convenient for easy travel to your destination.
Also Read: 3 Tips For Planning The Perfect Ski Holiday
New York to London: Duration of a Private Flight
The flight duration depends entirely on the aircraft you pick and the load, but most private jets from New York to London fly for about 6.5 hours. A more specific estimate for a private fligth duration from New York to London is between 6 to 7 hours. You can save on additional time through private flights, especially if you take a flight from Teterboro Airport to London Luton Airport. Private flights ensure that you check-in faster than commercial flights and it takes about fifteen minutes from your arrival at the airport to reach your private jet.
New York to London: Types of Private Jets for the Flight
The private aircraft you pick depends on the distance covered by the flight, and transatlantic flights usually require a heavy jet. Flying from New York to London via a private jet will truly allow you to experience the luxury offered by both cities.
Taking A Private Jet from New York to London: Numbers to Keep in Mind
Though most private jet chartering companies will provide different quoted prices, we can give you an estimate. You'll need to charter a heavy jet or a super mid-size jet to fly from New York to London which will cost between the range of 60,000 dollars and 93,000 dollars.
London to New York: Possibilities of a Private Flight
You can charter a super-midsize jet or an ultra long-range jet for a trip from London to New York. Heavy jets will also do the trick, but you can fly privately from New York to London and vice versa.
Also Read: 9 Best Tips For Planning A Fly Drive Holiday To Canada
Conclusion: Private Aviation from New York to London
New York and London pride themselves on being the richest, most luxurious, and stylish cities in the world. Your journey between the two elegant cities must exude that same style and luxury. Flying private ensures that you don't spend your time waiting at airport terminals or food courts. You either wait in a gaming station, a private lounge, or you don't wait at all! We hope this blog helped you understand flying private between New York and London better.
Related posts