The 6 Importance of Outdoor Lighting
admin, May 8, 2022
5 min

read
2698
Outdoor lighting is not something that should be scrimped on, especially for those who like to dine al fresco during the warmer months. We Brits have a deep-rooted affinity for cooking, eating and socialising outside, often regardless of the weather. With breakfasts, brunches and barbecues all being a fair game when it comes to eating outdoors, along with summer evening parties and catching up with friends and family, the garden has become a valued place for all of use.
Also Read: 8 Ways To Use Creative Lighting In Your Home
Outdoor lights gives both aesthetic and practical benefits to your outdoor space, allowing you to make the most of your home during all the seasons. Let's take a look at why outdoor lighting can be so important and what you can do to implement the perfect setup.
Outdoor Lighting Creates Atmosphere
Whether you have an acre of garden space or a small back yard, lighting can create an intimate atmosphere perfect for spending time outside. Whether you want to make a small area feel larger, or vice versa, lighting has the ability to do just that, giving character and style to your space.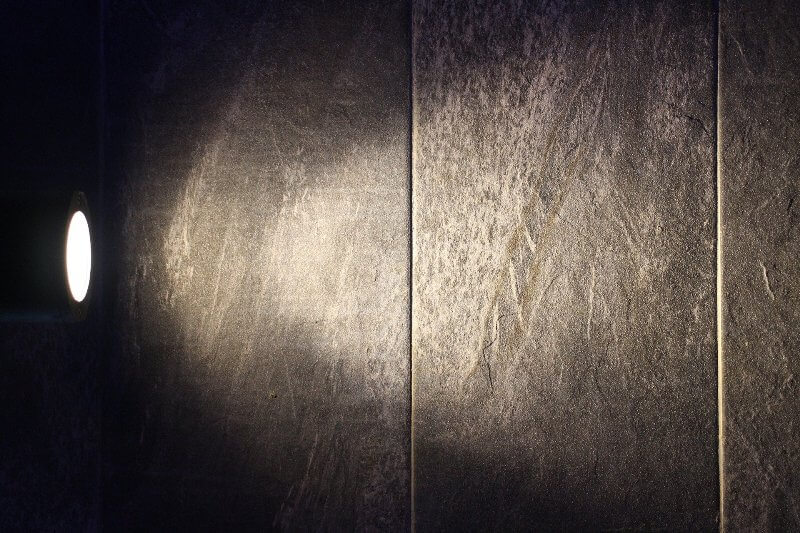 Using outdoor lights that emit soft cascading illuminations, rather than stark, bright light, is a great start and will set the tone for the garden. This is not to say that the lights should be dim, but simply ones that don't emit light from one pinpoint source, but rather spread their glow across a larger area. This reduces the intensity while retaining the brightness of the light.
Outdoor Lighting Provides Practical Benefits
While it can be easy to be swept away in the sea of ways that outdoor lights can make your garden more attractive, it's also important to remember the practical benefits that can come with implementing it correctly.
Firstly, there are safety benefits that come with installing outdoor lighting, either in your back or front garden or in your driveway. Lighting fixtures in these areas will allow both you and your visitors to see their surroundings and avoid any trips or falls into the flower beds! Especially important when cooking outside, outdoor lighting will allow you to see what you're doing and ensure the safety of everyone.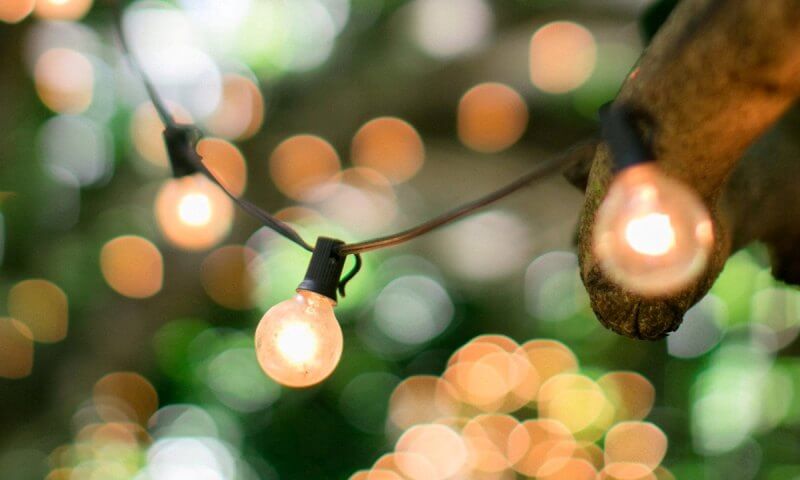 This is called task lighting, where lighting is installed to help with people completing tasks, whether walking along a path, climbing stairs or avoiding plants. Task lighting tends to be a little more 'to the point', with brighter and sharper lighting that specifically focuses on the subject, rather than to cascade light across a large area. Of course, this isn't to say that task lighting can't look great, with sharp LED up-lights installed in the floor or stairs being a great example.
Security
Security is also a major player when it comes to getting outdoor lighting right, with the ability to deter potential intruders and to give you peace of mind that no intruders are lurking in the shadows. You could also look to employ light sensors so that lights are switched on whenever anything moves in your outdoor space. These will need professionally installed; therefore, it's suggested to use the services of a qualified electrician.
Pick Out Your Garden's Key Features
If you're someone that takes a lot of pride in their outdoor space, then you'll likely have features in your garden that you're particularly proud of. Whether this is a new water feature, an exotic species of tree or a handmade Mediterranean-style barbecue, you may want to shine a light on your pride and joy.
Highlighting your garden's key features allows both you and your guests to marvel at your handy work and enjoy the best parts of the space. In the same breath, it also means you can hide the less aesthetically pleasing areas of your space, such as the cluttered garden shed or the wheelie bin.
Also Read: Preparing Your Garden for Winter
Considerations
When making changes to the lighting in your outdoor space. There are some things that should be considered before jumping in at the deep end:
Connecting to the Mains Electric
Outdoor lights can be powered in different ways. Some are self-contained units, such as solar lamps, and will not need to be connected to any external power source. Others may be battery operated, needing for you to always have a spare pair of AAs on hand. However, some of the larger fixtures will require wiring into the mains. So, that they can be operated from inside the house. It's always best to use a qualified electrician for this work. As, it's important to get it right and avoid any injuries!
Similarly, you should always consider the IP rating of the lights that you plan to fit outside. Many fittings that are branded as 'outdoors' will have a suitable IP rating. But, you should always check to ensure that they measure up to your requirements. An IP rating of 44 or higher should be ideal for outdoor use while standing up well to the elements. IP65 rated lights will be even better and provide peace of mind for when the heavens really open!
For more inspiration on building a beautiful home and garden, why not check out our home and garden section for all the interior information you need!
Related posts